#EndorseThis: Don't Lie To Jimmy Kimmel About Voting. Go Vote!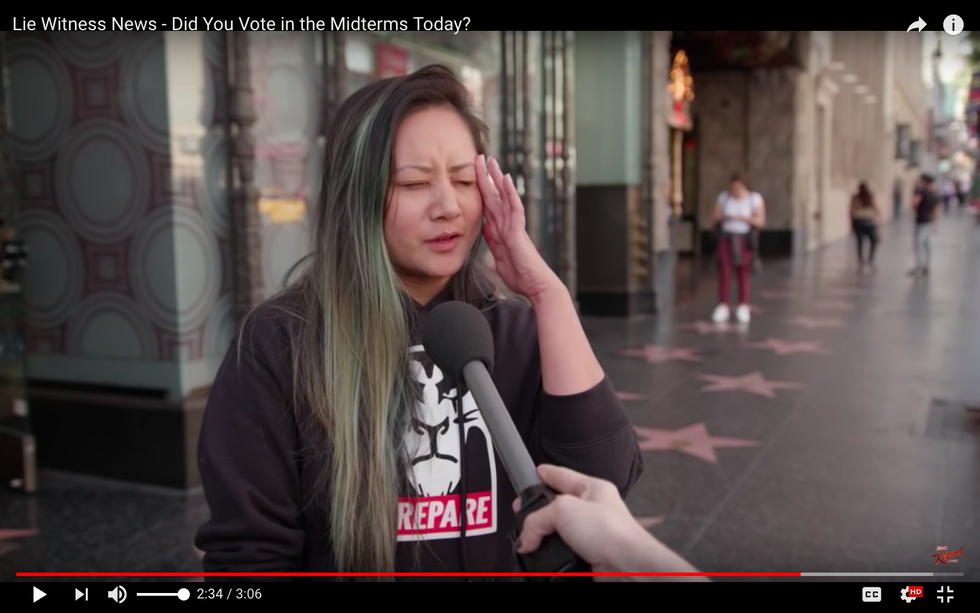 All of our good citizens know they must vote, especially this year.
Indeed, as Jimmy Kimmel's latest "Lie Witness News" episode demonstrates, Americans will claim to have voted even when they couldn't possibly have voted. Like a week ago, when Kimmel's crew did street interviews that resulted in our fellow citizens making the most outlandish claims about how they voted, where and when they voted, and who they voted to elect.
It's damned funny and also mildly disturbing.
Don't be like these ridiculous liars. If you haven't voted already, go vote. Today!
Yes, you may click first.