#EndorseThis: Jimmy Kimmel Fact-Checks Trump's New Year Tweets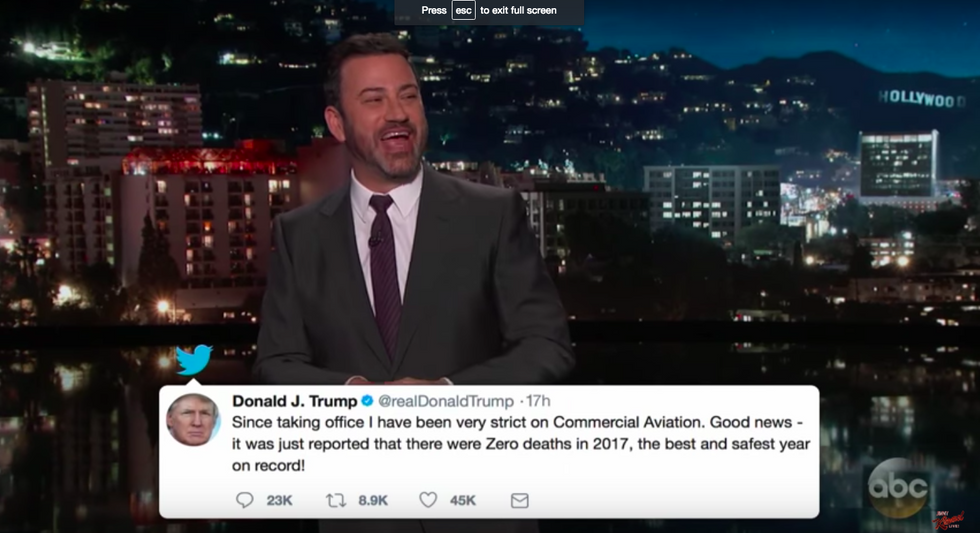 With the possible exception of Colbert, nobody trolls Trump with the wit and gusto of Kimmel.
In this clip Jimmy opens with a stinging review of the low ratio between Trump's working and golfing, moves on to his size-obsessed nuclear Twitter throw-down with Kim Jong Un, and then fact-checks the most delusional Trump tweet of the New Year so far.
Only a comic genius could explain how Trump so dramatically improved aviation safety dating back every year to 2010.
As Jimmy says, we haven't felt this safe on an airplane since Harrison Ford was president…