#EndorseThis: John Oliver And Jon Stewart Confront The Rise Of Trump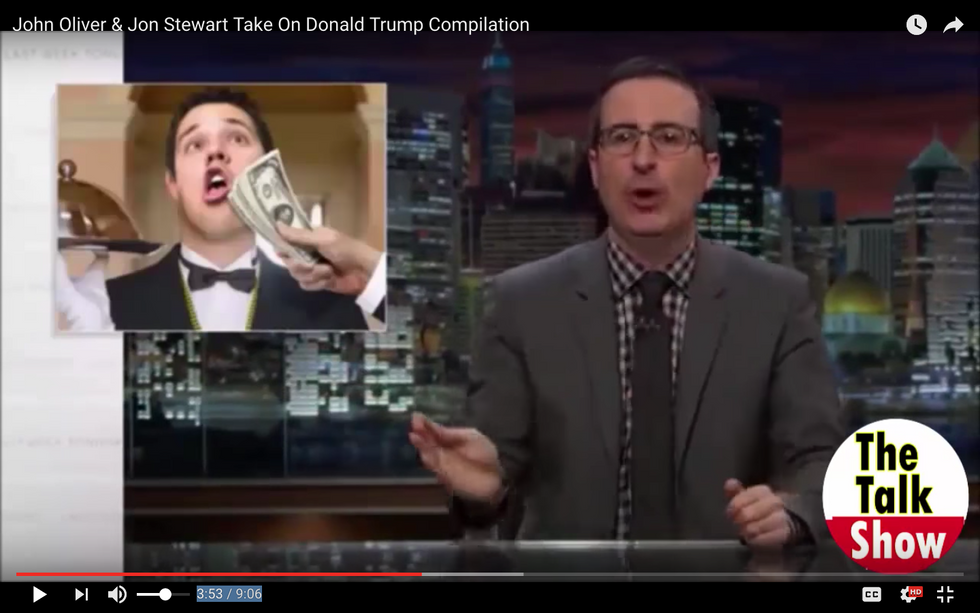 At the conclusion of a nightmarish political year, on the cusp of a year that may prove much worse still, two of America's smartest comic voices examine the singular cause of our woes: Donald J. Trump. John Oliver describes the developing Trump phenomenon in a rapid-fire series of jokes, while Jon Stewart more soberly examines the meaning of Trump's victory in a democratic society. The former Daily Show host is especially acute on the subject of the Republicans who have enabled Trump, and why.
When interviewer Charlie Rose mentions "draining the swamp," Stewart cuts him off: "McConnell and Ryan, those guys are the swamp…[whose cynical strategy is] I'm gonna make sure government doesn't work and then I'm gonna use its lack of working as evidence of it." He can't help wondering why nobody ever asked Trump what made America great. Now, says Stewart, Trump has raised real questions about whether a multi-ethnic, multi-racial democracy can still work.