#EndorseThis: John Oliver Returns To Roast "Happy" Trump Over DACA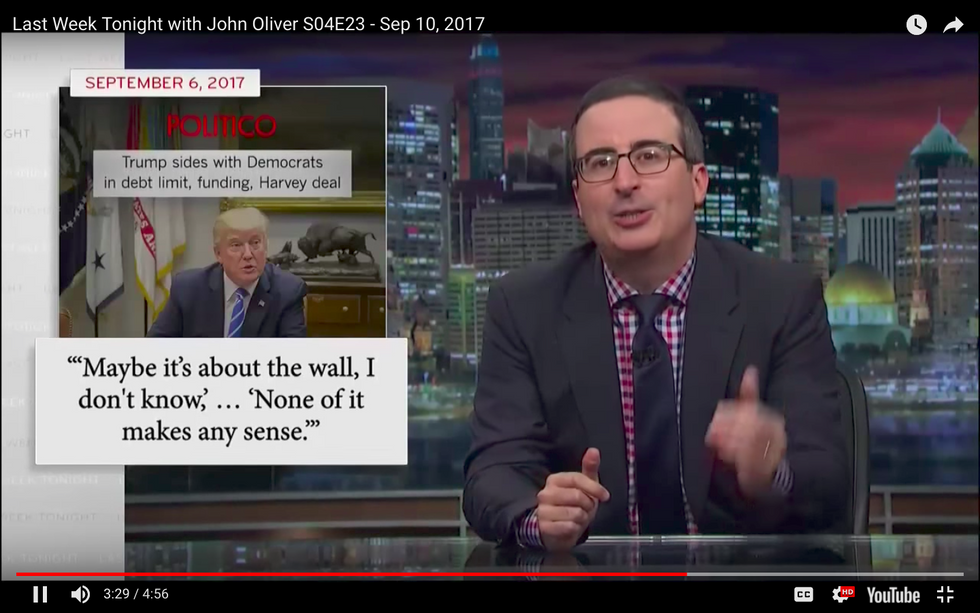 If you thought John Oliver was fed up with Donald Trump before, listen to him dismantle the president's "maddeningly vague" and self-contradicting statements and actions on his predecessor's order protecting young immigrants.
"He's all over the place. Dreamers have to go. Or maybe they can come back. Or maybe they don't have to go at all. And in the meantime, 800,000 people's lives are in the balance." In short, Trump is "clearly out of his fucking mind." But of course the Last Week Tonight host has much detail to add to that penetrating diagnosis.