#EndorseThis: Michael Moore Trolls Trumps For Deception About His New Film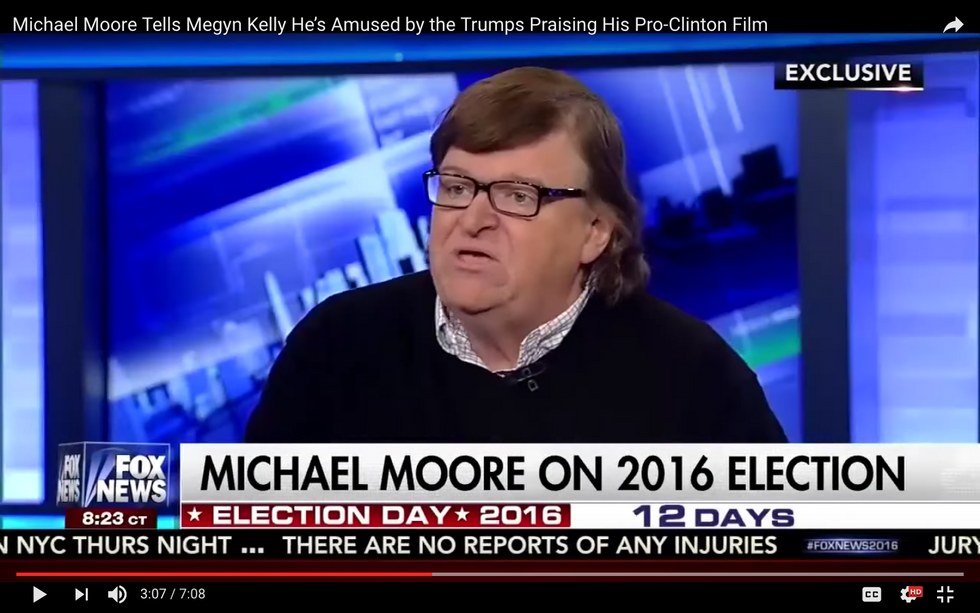 Why would Donald Trump and his son Junior promote left-wing populist Michael Moore's new film on the 2016 election? Evidently they're trying to dupe working-class voters into believing that Moore's movie is pro-Trump. In this clip, Moore explains to Fox News anchor Megyn Kelly why the Trump ploy is so laughable — and why he produced "a sort of a humorous love poem" to Hillary Clinton.
But he thanks the Trumps for pushing Michael Moore In TrumpLand to a top spot on iTunes.
Just click.