#EndorseThis: Obama Says Trump Is 'Unfit' — And Much More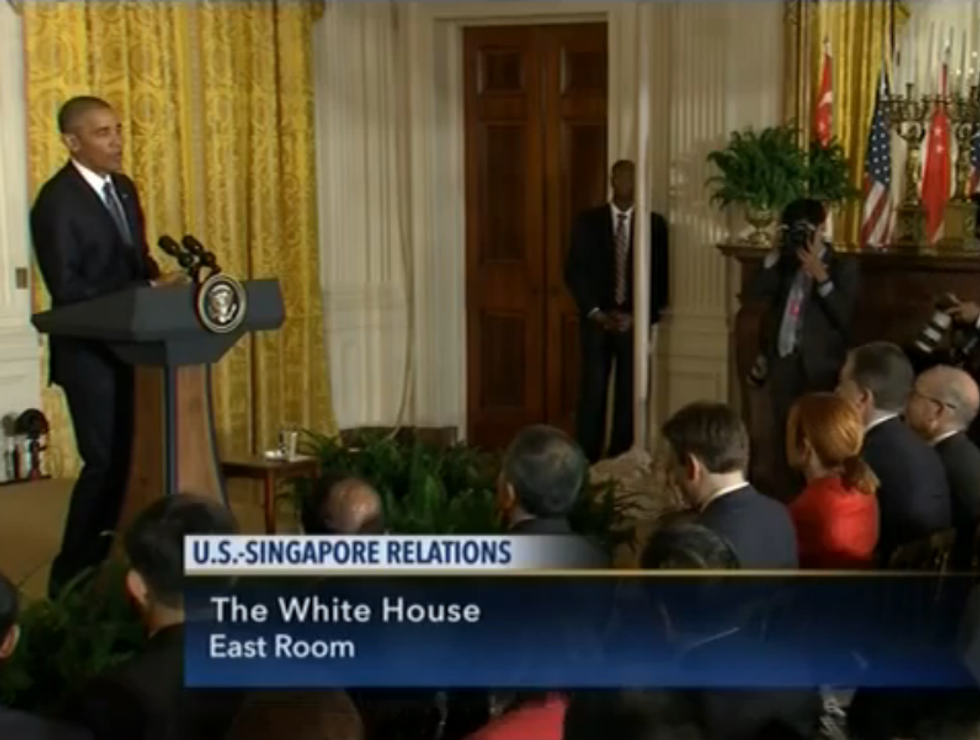 In a stunning statement during a joint press conference with Singapore's prime minister, Hsien Loong, President Obama called Donald Trump "unfit" to serve as president. He was responding to a question about Trump's comments on Russia and the Khan family, who lost their son Humayun in 2004 when he was serving in the Army in Iraq.
And it didn't stop there.
Obama continued that Trump was "woefully unprepared" for the job, and called on leading Republicans who still support Trump — including the Paul Ryan,  Mitch McConnell, and John McCain — to un-endorse him.
"The question I think that they have to ask themselves is, if you are repeatedly having to say in very strong terms that what he has said is unacceptable, why are you still endorsing him? What does this say about your party that this is your standard bearer?"
"There has to come a point at which you say: 'Somebody who makes those kind of statements does not have the judgement, the temperament, the understanding, to occupy the most powerful position in the world," Obama said, before saying Trump was fundamentally different from past Republican nominees.
The entire statement was shocking, and it's worth watching in full: