#EndorseThis: Seth Meyers Tracks 'Moron' To Puerto Rico And Beyond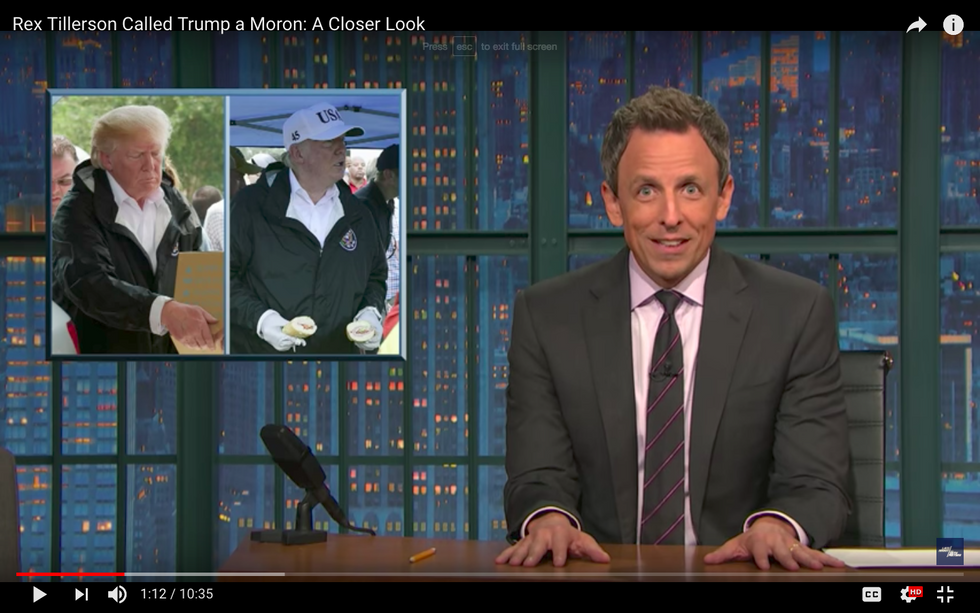 Of all the embarrassing moments during Trump's trip to Puerto Rico, Seth Meyers thinks the most revealing was his conversation with a woman distributing water purification tablets at a church. Not only did the president sound rudely insensitive to the desperation of those who must drink purified water — but he seemed to suspect that the woman was perpetrating a scam.
"Is this your company or something?" he asked. No, she replied. She was just a parishioner trying to help her neighbors, a motivation he seemed to find incomprehensible.
Better question: Is he a "moron" or "an effing moron"? Channeling Rex Tillerson, Seth sifts the evidence.