#EndorseThis: SNL's Elizabeth Warren Runs On 'A Crackpot Idea'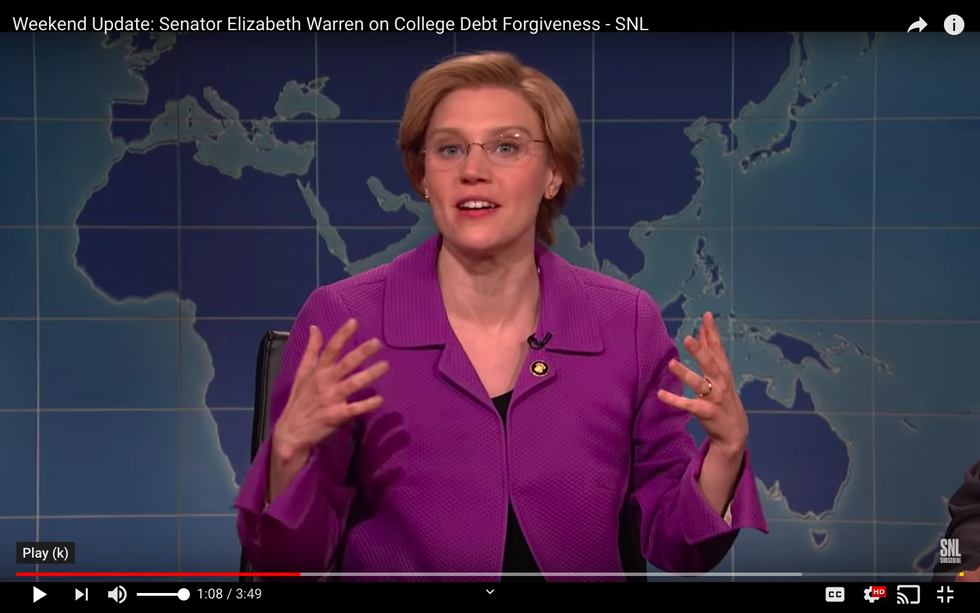 If you admire Elizabeth Warren — the super-smart policy expert who "has a plan for that" — you will love Kate McKinnon's affectionately amusing sendup of her on Weekend Update. The SNL star not only resembles the senator from Massachusetts but does a remarkable voice impression too.
Warren doesn't suffer fools gladly, as we know from her caustic comments about Donald Trump. So what does she make of her fellow Democratic presidential aspirants, especially the men? You'll laugh.
Just click.