#EndorseThis: Stephen Colbert Explains Why Putin 'Smiled'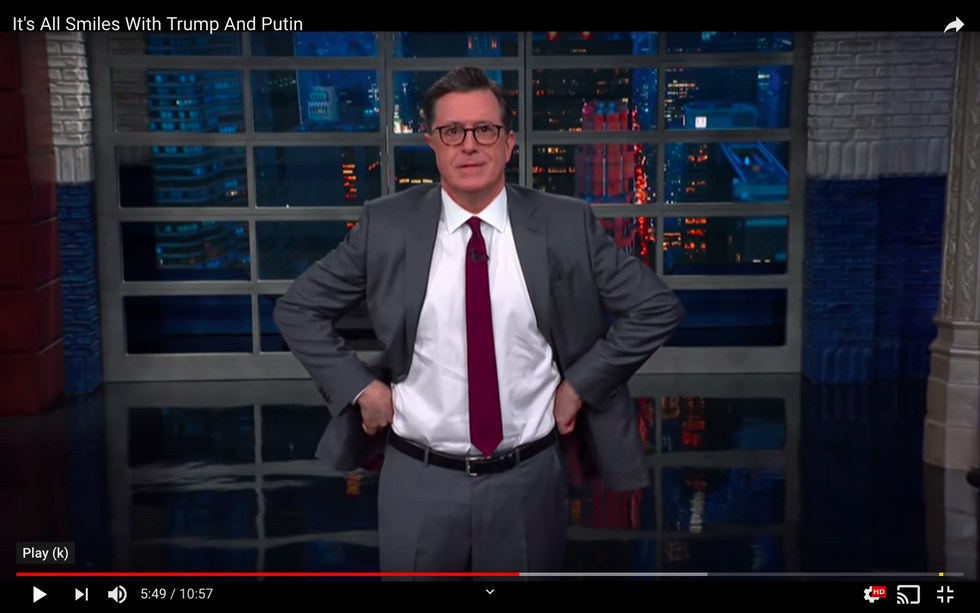 Sometimes, says Stephen Colbert, it's nice to feature "happy stories that don't really mean anything" — like the arrival of Britain's new royal baby. Congratulations to Meghan and Harry.
As Colbert notes, America still has its own royal baby Donald Trump — now in the throes of his "terrible twos" as president. His mood didn't improve when roughly 400 former federal prosecutors said "YES OBSTRUCTION" in a public letter rebuking the president's defense mouthpiece, Attorney General William Barr.
But he had a bright moment last Friday when he and  Vladimir Putin gloated together over escaping justice for their vile attack on American democracy in 2016. Somehow, Trump never got around to discussing with the Kremlin boss what the special counsel revealed about Russia's "active measures," or warning him not to do it again next year.
According to Trump, Putin was "smiling" on their audio call, but the White House later explained that he meant Putin was "laughing" — about that silly "Russian hoax."
Doesn't Trump have a great sense of humor?
Just click.