#EndorseThis: Watch Colbert! He's Much Funnier Than The Inauguration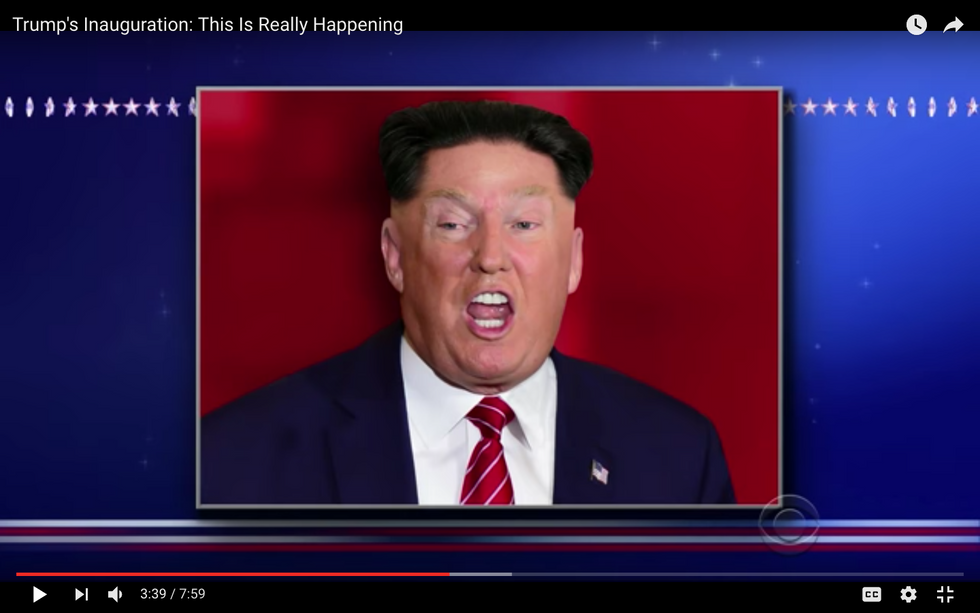 If you can't quite bring yourself to watch the Trump inauguration, we present Stephen Colbert's preview instead. Considering the new president's fervent wish to have a North Korean-style military parade down Pennsylvania Avenue — a bit of fascistic wackiness from which he was reportedly dissuaded by the military brass — the Late Show host suggests a new hair-do for our very own dear leader.
Colbert also reviews Thursday's weird Lincoln Memorial concert, where Trump walked out to the strains of the Rolling Stones' "Heart of Stone." And as a bonus, he examines the "learning curve" of Rick Perry, soon to take charge of the Department of Energy he once proposed abolishing, and the nuclear arsenal it oversees.
On a day that will make millions weep, we're trying for laughter.