European Stock Markets Rebound
@AFP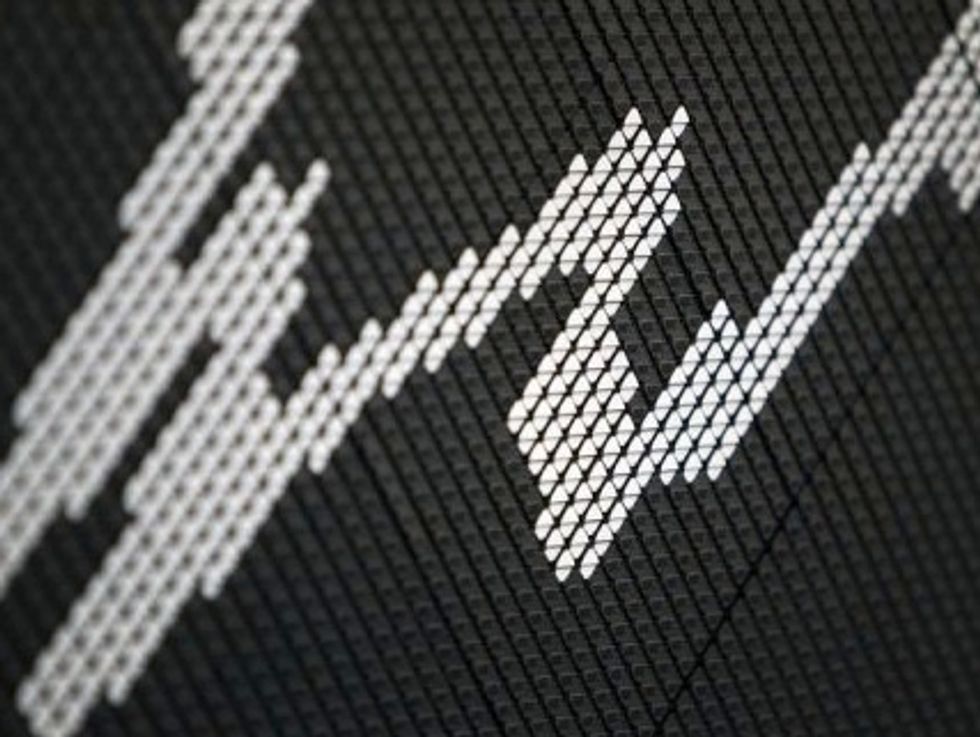 LONDON (AFP) – European stock markets rebounded Tuesday in the wake of mixed eurozone economic data, brushing off disappointing U.S. consumer confidence.
Indices had retreated Monday despite encouraging manufacturing figures from China and the eurozone, as market attention focused on the U.S. economy.
London's benchmark FTSE 100 index rose 0.21 percent to 6,571.46 points, Frankfurt's DAX 30 added 0.34 to 8,664.6 points and the CAC 40 in Paris climbed 0.56 percent to 4,195.61 points.
"Investors reacted favourably to the German Ifo release this morning, despite the headline figure falling short of expectations," said Craig Erlam, market analyst at Alpari traders.
The Ifo economic institute's closely watched German business climate index rose for the fifth month in a row in September, inching up to 107.7 points from 107.6 points in August.
Business confidence in Germany is continuing to rise, albeit slowly, suggesting that the burgeoning recovery in Europe's biggest economy is on track even if it could prove sluggish.
The markets "clearly remain in a temporising phase even if they are rebounding today," said Barclays Bourse analyst Renaud Murail.
Elsewhere in the eurozone, Spain has emerged from recession in the third quarter, with estimated economic growth of 0.1 to 0.2 percent, Prime Minister Mariano Rajoy said in a newspaper interview published Tuesday.
Spain, the eurozone's fourth-biggest economy, has been reeling from a double-dip recession brought on by the bursting of a housing bubble in 2008.
Madrid's IBEX 35 stocks index closed up 0.64 percent.
In foreign exchange deals, the European single currency dipped to $1.3488 from $1.3491 late in New York on Monday. The dollar dipped to 98.73 yen from 98.84.
Sterling slid to $1.6006 from $1.6043 late on Monday, and to 1.1862 euros from 1.1889 euros.
On the London Bullion Market, the price of gold slipped to $1,314.25 an ounce from $1,323 on Monday.
The aviation sector was in focus as Airbus predicted that the world would need more than 29,000 new commercial planes over the next 20 years to respond to higher traffic and replace older models.
Delivering its 20-year outlook, the European aircraft maker said air travel through 2032 will be fuelled by traffic to and from emerging markets such as Brazil, China and India.
Shares in Airbus parent group EADS climbed 0.21 percent to 46.10 euros.
Asian stock markets ended lower on Tuesday following losses on Wall Street overnight, as attention turned to a brewing budget row in Washington that threatens to shut down parts of the U.S. economy.
Tokyo edged down 0.07 percent on its first day of trading after a long weekend, with a slightly stronger yen weighing on exporters. Sydney eased 0.35 percent, Seoul lost 0.11 percent, Shanghai slipped 0.61 percent, while Hong Kong dropped 0.82 percent.
U.S. stocks rose timidly Tuesday amid caution about unresolved budget negotiations and uncertainty around the Federal Reserve's monetary policy intentions, as well as disappointing consumer confidence numbers.
In midday trading, the Dow Jones Industrial Average was up 0.09 percent, the broad-based S&P 500 added 0.11 percent, and the tech-rich Nasdaq Composite Index climbed 0.39 percent.
The Conference Board reported its consumer confidence index fell to 79.7 in September from 81.8 in August.
The weaker reading came amid concerns about the budget debate in Washington ahead of an October 1 deadline for Congress to enact new funding to run operations or face a government shutdown.
President Barack Obama is refusing to agree to Republican demands that would see huge cuts to his landmark healthcare law.
Obama is also facing another battle to raise the country's debt ceiling as the government is expected to run out of cash in the middle of next month, meaning it could default on its repayment obligations.
A similar standoff in 2011 sent global markets slumping and led to the historic downgrade of the U.S. sovereign debt rating.
"The looming budget battle in Washington is adding to the cautious tone as the government remains on pace to reach its borrowing limit by October 1," said Wells Fargo Advisors in a market note.
Investors are also anxious about the direction of monetary policy after the Fed's unexpected decision last week to keep its aggressive stimulus program at full-throttle.
Photo Credit: AFP/Daniel Roland