FAA Reviews Security After Chicago Air Traffic Center Fire
@AFP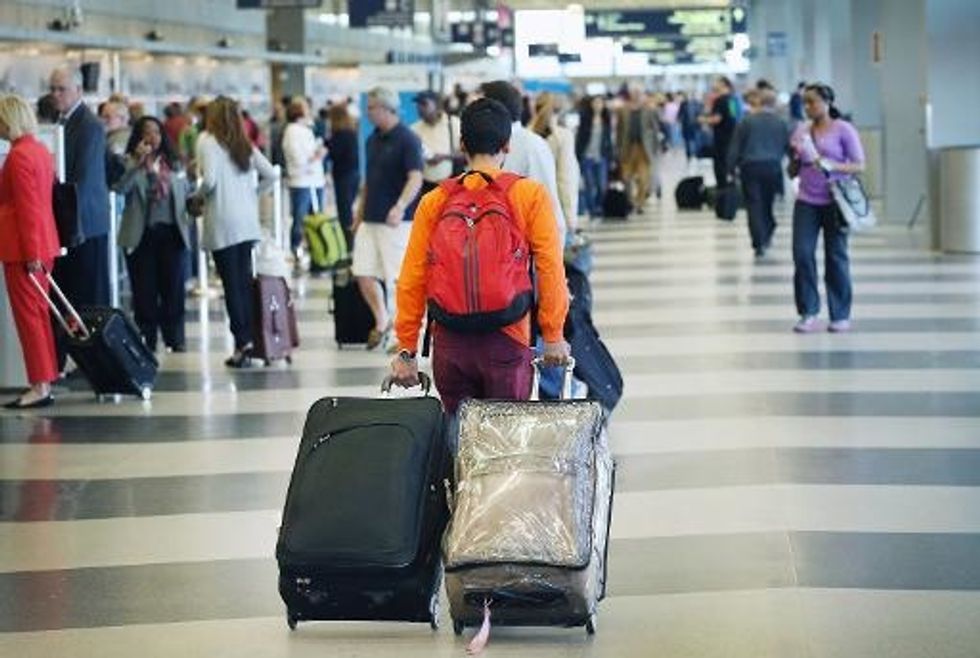 Washington (AFP) — The Federal Aviation Administration (FAA) announced Monday a nationwide security review, three days after a fire at a key Chicago air traffic facility led to ongoing travel chaos.
More than 300 flights out of O'Hare International Airport — one of the world's busiest — were canceled Monday morning, Chicago's Department of Aviation reported.
Other inbound and outbound flights were running at least 20 minutes late, it said.
The situation was better at the city's smaller, domestic Midway airport where some airlines reported occasional delays of more than 45 minutes and "just a few flights" were canceled.
The fire at the Chicago En Route Center in suburban Aurora — allegedly lit by a suicidal contract worker — prompted the cancelation of more than 1,500 flights at O'Hare on Friday alone.
Delays and cancelations dragged on throughout the weekend as technicians scrambled to get the facility up and running again — a task due to be completed around October 13.
"The damaged communications equipment needs to be replaced entirely," FAA chief Michael Huerta told the annual conference of the Air Traffic Control Association outside Washington.
Huerta announced a 30-day review of security protocols at FAA air traffic facilities across the United States "to make sure we have the most robust policies and practices in place."
"If we need to make changes as a result of what happened on Friday to improve the system, we will not hesitate to do so," said Huerta, according to a prepared text.
The security review will run in tandem with a rethink of the FAA's contingency plans for keeping air traffic moving as safely and smoothly as possible in the event of another major disruption.
Officials say the fire in the basement telecommunications room was ignited by Brian Howard, a 36-year-old contract worker who was reportedly upset at an impending transfer to Hawaii.
According to a federal complaint, Howard had posted a message on his Facebook page saying he was going to "take out" the control center and kill himself.
Paramedics reportedly discovered him at the scene in the process of cutting his throat. Two knives and a lighter were also found, according to the complaint.
Howard, who remained in hospital Monday, has been charged with destruction of an aviation facility, a felony that can lead to 20 years in prison.
The Chicago En Route Center is responsible for directing air traffic overflying five Midwestern states. It also guides flights into and out of Chicago's busy airspace.
When the fire struck, those tasks were reassigned to other air traffic control facilities, some as far off as Kansas and Ohio, with Aurora-based controllers sent to those locations to help with their extra workload.
AFP Photo/Scott Olson

Want more national news? Sign up for our daily email newsletter!