Meet The Mysterious, Facebook-Verified Page Pushing Fake News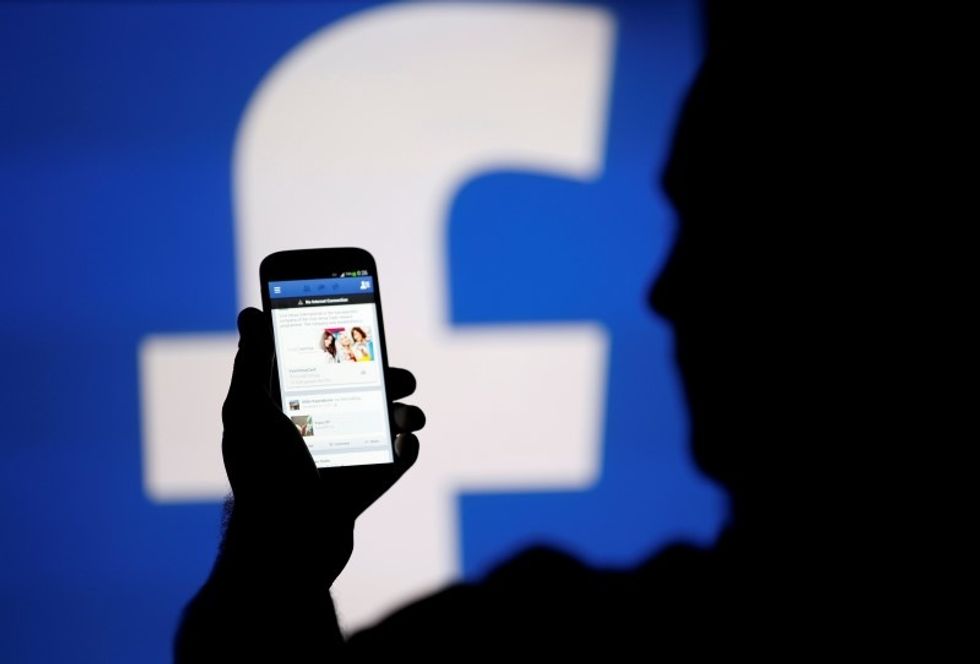 Reprinted with permission from Media Matters for America.
The verified Facebook page for American News (also known as The Patriot Review), with its more than 4.7 million followers, is perhaps the largest page regularly pushing fake news on the social media platform and is emblematic of the problem Facebook must address immediately. It shares dozens of posts each day, often topped with false, clickbait headlines that confirm biases and stoke fear in readers.
American News also has no publicly listed writers, editors, or owners, nor a business address or phone number. That lack of disclosure helps hyperpartisan websites like American News to publish patently false information without accountability. The page's opacity and role as a fake news purveyor also demonstrate the murkiness of Facebook's "verification" guidelines, which require that pages have a publicly listed phone number or business documents showing an official name and address that "matches public records."
The American News Facebook page exclusively shares content from the AmericanNews.com website, which pushes a combination of fake news stories — information that is clearly and demonstrably fabricated and that has been packaged and distributed to appear as legitimate news — and other hyperpartisan, right-wing content. Stories from American News have been repeatedly debunked as totally "false," most notably the "100% made up" lie that Denzel Washington had switched from supporting Hillary Clinton to backing Donald Trump in the 2016 election, which was shared hundreds of thousands of times. American News also pushed a fake news story in April claiming that President Barack Obama had issued an executive order to have his likeness added to Mount Rushmore and a 2014 story alleging Congress had approved a bill offering free cars to welfare recipients. The Facebook page for Proud To Be Conservative, with more than 1.5 million followers, also exclusively shares content from the AmericanNews.com website.
American News posts — whether sharing fake news or pushing highly partisan and heavily spun content — have several traits that are common to the content pushed by fake news purveyors: They use classic clickbait headlines, actively seek to confirm far-right ideology, and exploit bigotry and biases. Social media analytics site BuzzSumo, which tracks social media engagement levels for websites, shows that half of American News' 10 most shared stories — which collectively boasted more than 4 million Facebook engagements — featured fearmongering about Muslims. Among these was an anti-Muslim fake news story claiming that a Texas man was forced to remove the U.S. flag from his house because it was a "threat to Muslims."
Here are a few posts the page has shared just in the first days of January:
This January 5 post pushes a fake story on the American News website claiming that a "Government-backed study" found that teachers were choosing not to teach students about the Holocaust in order to avoid offending Muslims. This story is fabricated; it originated with a 2007 email chain letter spinning false information from a report on schools in the U.K.
This post, from January 2, shared an American News story alleging that a school had demanded "all must wear hijabs." This story was also false; a student group at the Wisconsin college in question hosted one event in which students were invited to voluntarily wear hijabs for one day.
This January 8 post pushed a fake news story that Michelle Obama "accidentally expos[ed] that her husband was born in Kenya." The video attached to the story came from a 2010 post on Alex Jones' Infowars.com and showed Michelle Obama calling Kenya her husband's "home country." Barack Obama was born in the United States.
American News' content has also been shared on Twitter by a number of right-wing figures, including Trump-supporting Great America Super PAC spokesman Carl Higbie, who shared a "mostly false" story that Muslims demanded the "army change its dress code to include turbans and beards." Higbie rose to national attention in November when he suggested that the Japanese internment camps of World War II provide "precedent" for a Muslim registry. American News stories have also been shared by Fox News correspondent Mike Tobin and right-wing United Kingdom Independence Party Deputy Chair Suzanne Evans.
Right-wing figures have repeatedly attempted to distort and rebrand the term "fake news" to attack credible news they don't agree with, but the distinct problem of fake news has several unique symptoms, including a startling level of opacity, which is exemplified by American News. Legitimate news outlets like The New York Times, The Washington Post, and The Wall Street Journal, and conservative outlets ranging from Fox News to hyperpartisan websites like The Blaze and The Daily Caller — and even "alt-right" site Breitbart.com — have accessible public information about their owners and staff. Hyperpartisan pages that push fake news stories, though, like American News, often make it nearly impossible to find any information about the people contributing to their pages or the entities operating them — even as they rake in tens of thousands of dollars in advertising revenue. This secrecy allows them to remain unaccountable for the content they share, which often includes copied or plagiarized content from other such sites, shared to further spread patently false information.
On December 15, Facebook announced steps it was taking to combat the epidemic of fake news enabled by its platform, but it did not include any guidelines about verified pages that push fake news stories. Its own verification steps for local businesses, companies, and organizations require that they use either a "publicly listed phone number for your business" or a "business document" that shows "your business's name and address," which is then reviewed "to confirm that it matches public records." There is no publicly available and easily accessible business address or phone number for American News, nor are there any listed staff members for the website.
A detailed search of articles on AmericanNews.com revealed no posts with a byline other than "by American News" or first names such as "Hank" or "Jeff." The "author" pages linked to these names reveal no details about the alleged writers, including last name, and the URLs for these pages do not match the author names (the URL for Hank's page indicates it is for a writer named "Kyle," and the URL for Jeff's page indicates it is for a writer named "Spencer"). Futhermore, there is no listing of the site's staff or reporters. A search of the online identity database WhoIs shows that whoever registered American News' domain used a service to mask its street address, owner, and phone number. The only contact information on the website is on its privacy policypage, which says visitors can report violations of the policy to americannewscontact@gmail.com, as well as an inquiries form. American News did not respond to inquiries made through either method. Media Matters additionally consulted a representative from an accredited nationwide business record search engine who was unable to find any additional information about American News or its operations and said it would be nearly impossible given the lack of publicly available information on its website or Facebook page, which do not mention the state where the business is located or a business name other than the domain name.
Either Facebook has information about American News that is not available for the average user who may encounter the page or Facebook has deviated from its current, perhaps inadequate verification procedure. Whatever the case, the social media giant clearly has more work to do in addressing its fake news problem; without action, it remains complicit in American News' deceptive fake news tactics.
IMAGE: A man is silhouetted against a video screen with an Facebook logo as he poses with an Samsung S4 smartphone in this photo illustration taken in the central Bosnian town of Zenica, August 14, 2013. REUTERS/Dado Ruvic