Fake News, Twitter Trolls, And Sean Hannity Attack H.R. McMaster
@AlKapDC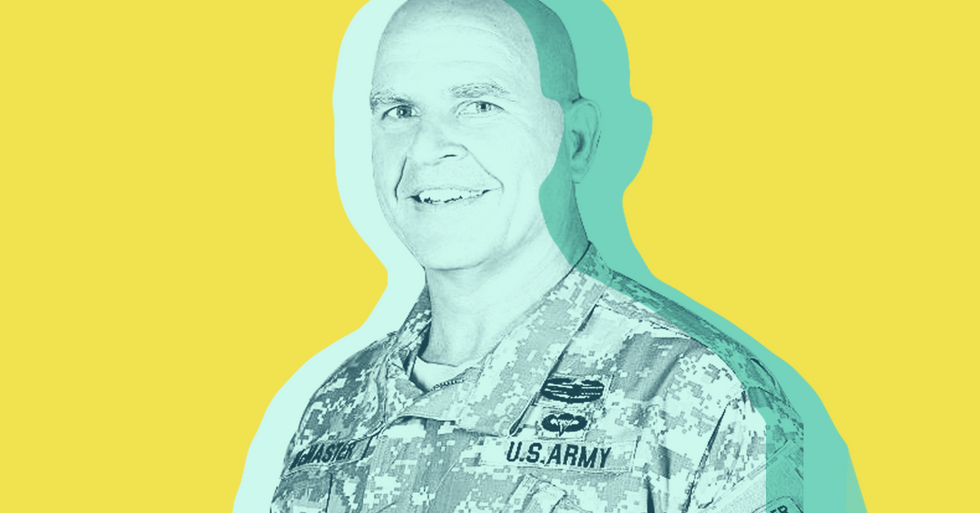 Reprinted with permission from MediaMatters.
Media in support of President Donald Trump are calling for the ouster of Trump's national security adviser, H.R. McMaster, accusing him of being a "globalist" "traitor" who is "aligned with the enemies of Trump and America."
Over the past month, McMaster has worked to oust some members of the National Security Council (NSC) who were previously aligned with former national security adviser Michael Flynn and Trump's chief strategist (and former Breitbart News head) Steve Bannon. On July 21, McMaster dismissed Rich Higgins, a top NSC official who was "seen as an ally of" Bannon, after Higgins wrote a memo claiming that "globalists and Islamists" were trying to undermine Trump, according to The Atlantic. In early August, McMaster pushed out Ezra Cohen-Watnick, whom Flynn had hired for the NSC and McMaster had tried to fire earlier in the year (he was blocked by Bannon and others from doing so).
Additionally, Circa News, a pro-Trump outlet owned by the conservative Sinclair Broadcasting Group, claimed on August 3 that McMaster had sent a letter to former national security adviser Susan Rice "giving her unfettered and continuing access to classified information and waiving her 'need-to-know' requirement on anything she viewed or received during her tenure." The article noted that "it is common practice for some senior government officials to be given the unfettered access to classified information, and their 'need to know' is waived," but went on to note that some "White House officials" believe Rice's clearance should have been limited. That's in large part due to pro-Trump media's dubious accusation that Rice is guilty of unlawfully "unmasking" Trump officials caught in surveillance, even though officials have said there is no proof Rice did anything wrong.
In response to McMaster's ousters and the Circa report, pro-Trump media have attacked the national security adviser. Fox News host and Trump propagandist Sean Hannity asked if "H.R. McMaster need[s] to go" following the Rice report. Conspiracy theory website Infowars claimed McMaster is part of the "deep state coup rooting out patriots from White House," and Infowars Editor Paul Joseph Watson wrote, "McMaster is an Islamist-sympathizer and a globalist. He has to go." Breitbart, Bannon's former outlet, also pointed to a Facebook post from an Israeli columnist accusing McMaster of being "deeply hostile to Israel and to Trump." Pamela Geller, a Breitbart contributor and anti-Muslim extremist, wrote on her website that McMaster is "aligned with the enemies of Trump and America." Pro-Trump website The Gateway Pundit called McMaster "a globalist" and questioned "why he is still a top Trump official." Multiple far-right trolls, including Mike Cernovich, Jack Posobiec, Cassandra Fairbanks, and Stefan Molyneux, called for Trump to fire McMaster (with some using the hashtag "#FireMcMaster") because McMaster "approved of Susan Rice keeping her top-secret security clearance," because "its (sic) time for the WH to find a Natl Sec Advisor who supports the President," and because "H.R. McMaster is a Deep State Plant who Opposes the Trump Agenda."
Additionally, multiple fake news purveyors have targeted McMaster, with both Liberty Writers and USA Newsflash calling McMaster a "traitor" due to his Rice letter, as did TruthFeed, which additionally claimed that he may, along with Rice, be "leading a Deep State Coup." Conservative Daily Post claimed McMaster "gave" Rice "the power to" spy "on political opponents, which is a complete violation of the Constitution," Mad World News alleged McMaster is a "secret mole" and "a Judas in the White House," and Right Wing News suggestedthat Trump "has been stabbed in the back by McMaster" because of his letter to Rice. America's Freedom Fighters also claimed that "many are demanding to know why McMaster is still even working within the Trump administration while he wrecks (sic) this sort of havoc."
Additionally, the think tank Alliance for Securing Democracy's tool to track Russian-affiliated bots showed that those bots were pushing "#FireMcMaster" on Twitter within the past 48 hours. This is the same hashtag some of the far-right trolls have used against McMaster. These bots have also been spreading some ofTruthFeed's anti-McMaster articles.
All these articles drew attention on Facebook: The two Gateway Pundit articles had at least 2,700 and 310 engagements, respectively; the Liberty Writers article, 28,200; USA Newsflash, 17,600; Conservative Daily Post, 1,900; Mad World News, 5,400; Right Wing News, 316; America's Freedom Fighters, 1,100; and the two TruthFeed articles, 612 and 1,700, respectively, according to social media analytics website BuzzSumo.


Header image by Sarah Wasko / Media Matters