Fast-Food Strikes Spread To Chicago, Low-Wage Retail Workers Join Walkout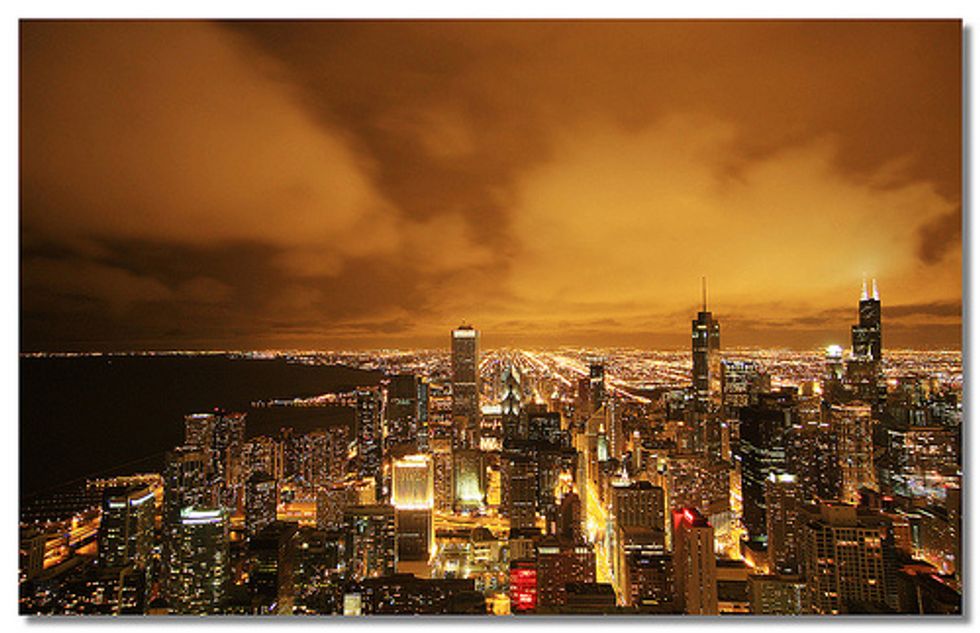 An estimated 500 low-wage workers went on strike in Chicago Wednesday, demanding an hourly wage of $15 an hour and the right to organize without retaliation. The Chicago strike follows similar actions in New York City, which has seen two major labor disputes in the past six months — including the largest strike in the fast-food industry's history.
Under the banner of the Workers Organizing Committee of Chicago, the strikers are demanding an hourly wage of $15 and the right to organize without retaliation.
"We're the ones working our butts off," Silvia Garduno, an employee of Sally Beauty Supply, told The Nation's Micah Uetricht. "$8.91 is ridiculous—especially being downtown. We're worth more." Downtown Chicago's "Loop" sees about $4 billion in retail and fast-food revenue each year.
A recent study found that 31.2 percent of payroll Chicago-area employees ages 18-64 worked in low-wage jobs paying $12 or less per hour.
In a speech last month, Federal Reserve Governor Sarah Bloom argued that stagnating wages for the lowest-paid workers was exacerbating inequality and impeding economic recovery.
"Long before the recession — decades before, in fact — income data show only sluggish increases in real incomes for low- and middle-income American households, and more rapid increases for high-income households, resulting in a much greater concentration of income among those at the very top of the income distribution," she said.
McDonalds, for instance, has experienced 80 percent growth in its stock price since 2008 and has $2.3 billion cash on hand. During the recovery, 58 percent of new jobs created were low-wage positions.
"The overarching message here is we don't just have a jobs deficit, we have a 'good jobs' deficit," said Annette Bernhardt, a policy co-director at the National Employment Law Project.
The benefits of our slow recovery are mostly going to the richest while work stoppages — labor's most powerful tool — have become increasingly rare. That's why activists are excited by the actions coming out of the service industry, which is expanding rapidly. Uetricht explains:
…the willingness on the part of labor to begin campaigns loudly and publicly with walkoffs is a part of a recent "strike-first strategy," in which workers are bypassing the U.S.'s notoriously anti-worker labor laws whose typical process for forming a union allows employers to destroy organizing drives in their nascent phases. Instead, workers are walking off the job as part of a highly visible attempt to gain the support of their co-workers. Workers in Walmart's retail and warehouse divisions took the same step late last year, and won some small but important victories.
Low wages have a definite cost for taxpayers. A 2004 study found that the federal government was spending $2,100 annually per Walmart employee. One study suggests that as many as 80 percent of Walmart's employees receive food stamps.
For insight into the walkout earlier this month and interviews with two of the many who are risking their livelihoods in this "new front in the battle being fought by some of America's lowest-paid workers," check out this segment from MSNBC's All In with Chris Hayes:
Visit NBCNews.com for breaking news, world news, and news about the economy
Photo: TheDreamSky via Flickr.com