Fearing Abuse, States Challenge FDA On Painkiller Approval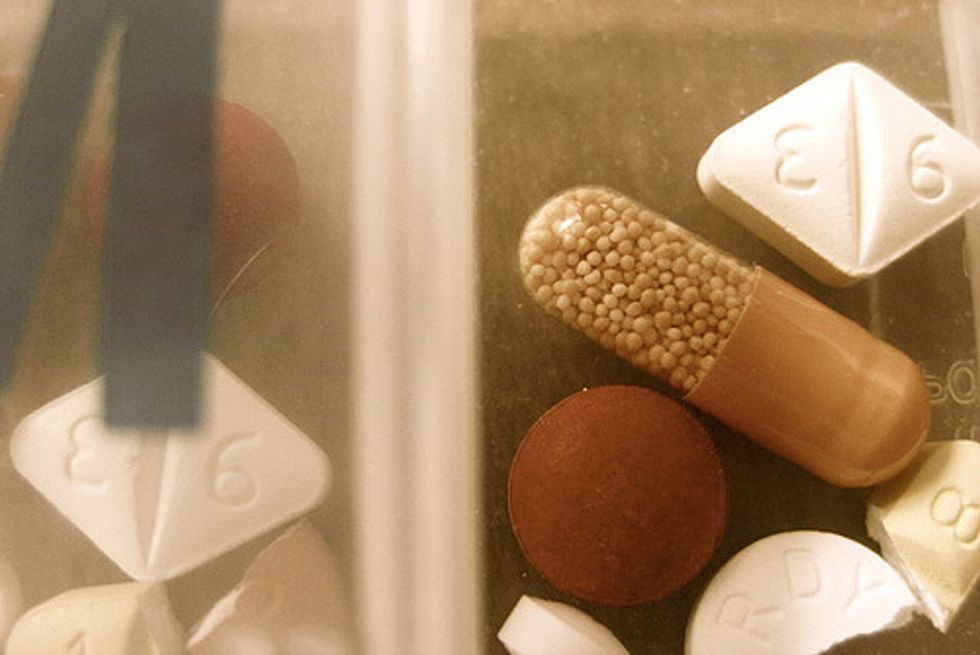 By Michael Ollove, Stateline.org
WASHINGTON — Notwithstanding a court order, Massachusetts and other states plan to restrict use of a new painkiller drug, setting up a showdown with the federal government over who gets to decide the best way to protect public health.
In the case of Zohydro, the argument pits the needs of millions of chronic pain sufferers against the urgent desire of states to combat an already catastrophic epidemic of prescription drug abuse. Although there haven't been specific cases of Zohydro abuse in Massachusetts, Democratic Governor Deval Patrick fears the powerful new drug will make the painkiller abuse crisis even worse.
In the first round earlier this month, U.S. District Court Judge Rya W. Zobel came down on the side of Washington, ruling that Massachusetts could not ban a drug deemed to be safe and effective by the Food and Drug Administration. In thwarting Patrick's move — perhaps the first time a state has ever tried to ban a drug approved by the FDA — Zobel emphasized that federal law trumps state law.
But Patrick responded to his loss in court by slapping other restrictions on Zohydro, beyond those mandated by the federal government. Whether those steps will invite another court challenge remains to be seen.
Next door in Vermont, Democratic Governor Peter Shumlin has already taken similar steps. Meanwhile, the GOP-controlled Ohio legislature is considering its own ban on Zohydro.
There also has been action in Washington, D.C. Members of Congress from Massachusetts, Kentucky and West Virginia have introduced bills to ban the drug, and 29 state attorneys general — representing both parties — have asked the FDA to reconsider its October approval of Zohydro.
And in February, nearly four dozen consumer and anti-addiction groups signed a letter to FDA Commissioner Margaret Hamburg urging her to overturn the approval of Zohydro.
"We're in the context of a very serious epidemic of opioid drug addictions and opioid deaths and that's a public health crisis that has been growing over the last decade and half," said Michael Carome, director of the Health Research Group at the consumer organization Public Citizen, which signed the letter to Hamburg. "The last thing we needed was another extended release opioid for treating chronic pain."
Zohydro is in the class of naturally occurring or synthetic chemicals containing the psychoactive chemical opioid, as are a number of legal prescription pain medications such as Vicodin, Percocet and OxyContin. Heroin is also an opioid. The opioid painkillers not only are easily abused, but they often prompt users to try heroin, which is far cheaper.
According to a 2013 report by the Trust for America's Health, 6.1 million Americans abuse or misuse prescription drugs. Overdose deaths involving prescription painkillers have quadrupled since 1999, and now outnumber those from heroin and cocaine combined.
Zohydro is the first single-ingredient, long-acting product containing the semi-synthetic opioid hydrocodone. Until Zohydro, which is just reaching the market now, all the other painkillers on the market containing hydrocodone were combined with the anti-inflammatory analgesic acetaminophen. The use of acetaminophen, which is not addictive, allows patients to take less potent opioids which are both addictive and can cause nausea, constipation and dangerously shallow breathing. Acetaminophen is a common ingredient in over-the-counter painkillers, such as Tylenol and Excedrin, as well as opioid medications like Percocet and Vicodin.
The problem is that in high dosages, acetaminophen is highly toxic to the liver and can cause irreparable, even fatal damage to the organ. One University of Pennsylvania study found that half of the deaths caused by acetaminophen overdose were unintentional. That explains why the FDA last year began limiting the amount of acetaminophen in painkilling medications to 325 milligrams. But even that amount may be too much for those with compromised livers. Until now, many of them were forced to either do without hydrocodone painkillers, risk further damage to their livers, or take other opioids that do not contain acetaminophen.
That is why Zohydro represents a welcome advance to many. "It does have an advantage for some people in that it delivers hydrocodone without the risk of acetaminophen," said Lynn Webster, immediate past president of the American Academy of Pain Medication.
But it is the potency potential for illegal users that has opponents so worried and angry at the FDA, not only for its approval of the drug but also its failure to require the manufacturer, Zogenix, to develop a version that is more difficult to abuse. Critics have seized on the fact that the FDA's own advisory committee voted 11-2 against approving the drug. An FDA spokesperson, Sandy Walsh, said the agency often takes the counsel of its advisory committees, but not always.
Walsh acknowledged the potential for Zohydro's misuse. But she argued that revised labeling — including a boxed warning about the serious risks of addiction, abuse, and misuse — along with other safeguards would "support its safe and appropriate use."
Unlike some other extended release opioids already on the market, Zohydro doesn't yet come in an abuse deterrent form, which would cut its potency when crushed for the purpose of smoking, snorting or injecting. Zohydro pills can come in dosages as high as 50 milligrams, which isn't unusual for a drug released over 12 hours. But when crushed by illicit users, the entire 50 milligrams can be delivered at once.
Zogenix argues that on a per milligram basis, Zohydro is no more potent than Vicodin and equally as potent as oxycodone. It also points out that when used appropriately, Zohydro is released into the body over 12 hours rather than two or three hours as is the case with quick-release medications.
Photo: Prescription Drugs Melloveschallah via Flickr