Fed Chair To Congress: It's All Your Fault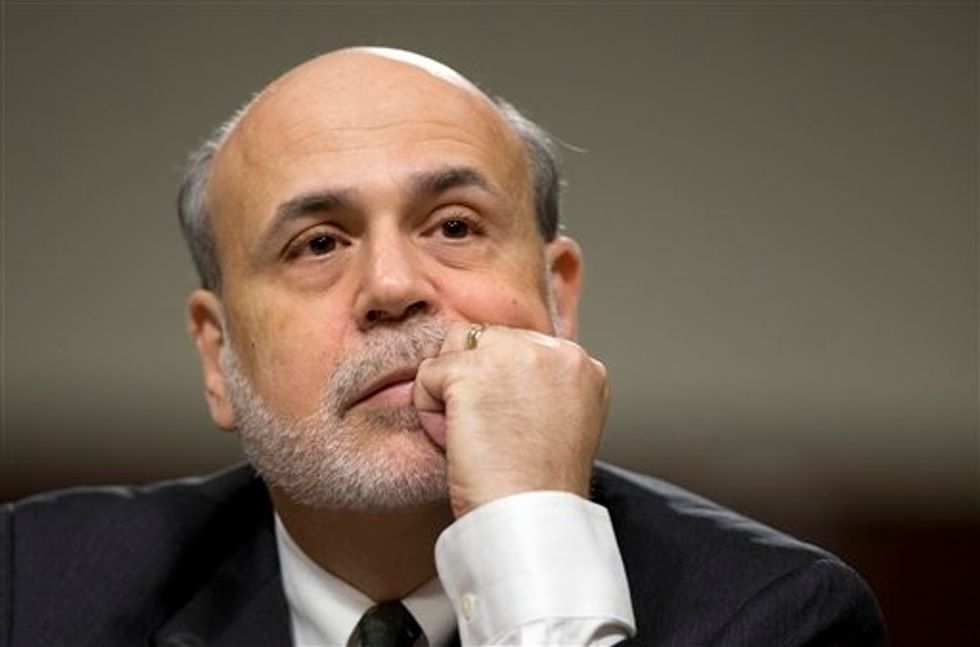 The stock market is testing new highs, the unemployment rate is declining and consumer confidence is at a six-year peak, but the Federal Reserve chairman Ben Bernanke wants Congress to know that things could be a lot better.
Testifying Wednesday in front of the Joint Economic Committee of Congress, Bernake pointed out that the economy has been improving, but one obstacle is keeping a real recovery from sparking — them:
"Most recently, the strengthening economy has improved the budgetary outlooks of most state and local governments, leading them to reduce their pace of fiscal tightening. At the same time, though, fiscal policy at the federal level has become significantly more restrictive. In particular, the expiration of the payroll tax cut, the enactment of tax increases, the effects of the budget caps on discretionary spending, the onset of the sequestration, and the declines in defense spending for overseas military operations are expected, collectively, to exert a substantial drag on the economy this year."
President Obama was able to delay serious austerity — tax increases paired with budget cuts — from coming into effect until this year. This delay has given housing a chance to recover, as evidenced by strong recent earnings from The Home Depot.
However, there's no doubt that the payroll tax holiday, which Republicans never considered extending, is affecting every America who lives paycheck to paycheck. The sequester will take $85 billion and 750,000 jobs out of the economy this year. Even the ending of the Bush tax cuts on income over $400,000 will take some steam out of the economy, though tax breaks for the rich have the least stimulative benefit for the economy.
Bernanke points out that the biggest problem with the sequester is that it has no real effect on the actual problem this country faces — the long-term deficit.
"Although near-term fiscal restraint has increased, much less has been done to address the federal government's longer-term fiscal imbalances," he said. "Indeed, the [Congressional Budget Office] projects that, under current policies, the federal deficit and debt as a percentage of GDP will begin rising again in the latter part of this decade and move sharply upward thereafter."
Hints at it often but this is closest I've seen Bernanke come to outrightly calling for stimulus now, austerity later wapo.st/194k9tb

— Brian Beutler (@brianbeutler) May 22, 2013
Basically, Bernanke is echoing what New York Times' columnist Paul Krugman has been saying for years: Get the economy going, then worry about long-term fixes.
AP Photo/Manuel Balce Ceneta