Fed Expected To Keep Cash Flowing Under Yellen
@AFP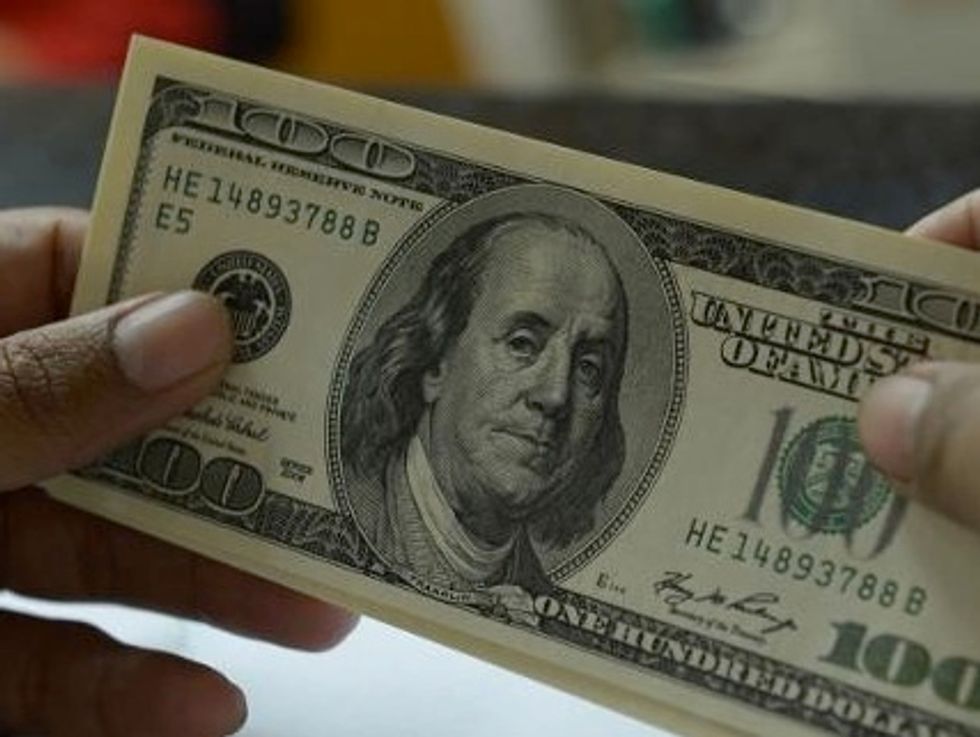 Paris (AFP) – Janet Yellen, set to be appointed on Wednesday as the first women head of the U.S. Federal Reserve, is expected to go easy on winding down the easy-money policy which is oiling the U.S. and other economies.
An administration official in Washington said that U.S. President Barack Obama would name on Wednesday Yellen to replace Ben Bernanke as the head of the "Fed", the U.S. central bank.
Yellen, aged 67, has been vice chairwoman of the Federal Reserve since 2012, and has been the front-runner for the top job since the other main contender Larry Summers said that he was not available.
The appointment of Yellen to this key post in U.S. and global finance, due at 1900 GMT, had little effect on European stock markets on Wednesday, although in Tokyo the main overall index showed a closing gain of 1.03 percent.
At trading firm IG, Stan Shamu said: "Perhaps this piece of news might distract risk sellers from the fiscal situation momentarily."
The nomination, which would have to be approved by the Senate, comes amid high political tension between the administration and the opposition Republicans.
The United States, with the biggest economy in the world, is in budget paralysis which has closed down many federal activities. A solution must be found before October 17 or the country could default on its debt.
In this strained context, the choice of Yellen appears as a solution of consensus, economists and analysts say.
At Duncan Lawrie Private Bank in London, analyst Dean Cook said: "Investors can now begin to feel a sense of stability and security.
"Her appointment is likely to represent a continuation of the current policy of low interest rates and as much stimulus as is required to keep the economy on track. This is a positive signal for global equity investors."
At Berenberg Bank, economist Robert Wood commented: "She may be more supportive of jobs and the real economy than the Bernanke-led Fed, but the policy differences are not large."
More 'dove' than 'hawk'
In Germany, the newspaper Frankfurter Allgemeine Zeitung commented that "she has very few enemies", and described her as an "authentic dove" on monetary policy, worried about growth and jobs, in contrast to "hawks" more concerned about inflation.
Nobel economics prizewinner Joseph Stiglitz, who was Yellen's professor, praised her "strong ability to forge consensus".
She understood labour markets, which was "essential at a time when unemployment and wage stagnation are primary concerns."
In France, analysts Camille de Williencourt and Francois Duhen at Credit Mutuel-CIC bank said that Obama intended to send a message of assurance that the Fed would continue to support recovery of the economy.
They said that she had "won broad support in political circles and among American economists."
Such support would be important for her in deciding how, and above all when, to begin tapering the ultra-accommodating monetary policy engineered by the Fed under Bernanke.
This will be an extremely delicate balancing act. In May, the Fed mentioned the possibility that it might begin reducing the amount of financial assets it buys from financial institutions, relieving them of devalued assets in return for cash. This alone was enough to provoke huge movements of capital around the world.
Much of the Fed's easy money had gone abroad in search of high returns, notably in many emerging economies.
The mere mention of a winding down caused much of this money to flow out of those markets, pushing up the cost to their governments of borrowing money and pushing down their currencies.
The Fed's policy is based on a key interest rate of close to zero, and the injection of $85 billion (63 billion euros) per month into the financial sector.
Economists in general take the view that Yellen will take her time in putting a brake on this printing press.
An added complication for her is that in recent months the U.S. economy has again taken on the role of the main driver of the world economy, as the International Monetary Fund said in its latest forecasts on Tuesday. This is because emerging economies are slowing down.
She also faces the effects of the U.S. federal shutdown because of the budget crisis which could trim U.S. growth if it drags on.
AFP Photo/Adek Berry