Fed Sees Stimulus Exit In October
@AFP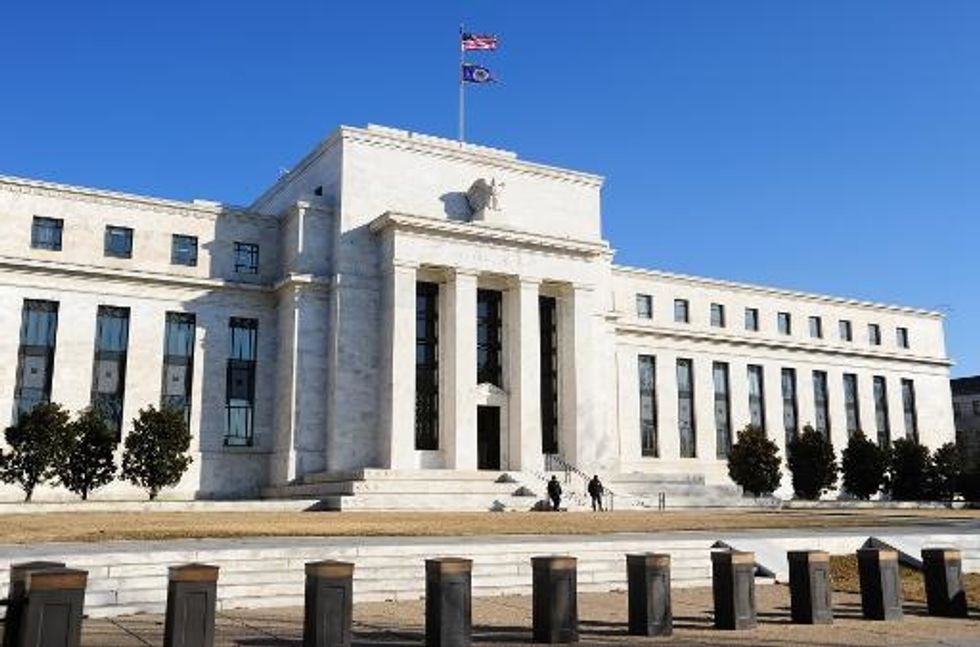 Washington (AFP) – The Federal Reserve plans to stop buying bonds in October, setting an exit to its stimulus program for the U.S. economy, policy meeting minutes showed Wednesday.
"If the economy progresses about as the Committee expects… this final reduction would occur following the October meeting," said the minutes of the June 17-18 meeting of the Federal Open Market Committee.
The FOMC has been tapering the quantitative easing program by $10 billion at each meeting this year, bringing monthly bond purchases from $85 billion to $35 billion in June.
According to the June minutes, the policy makers "generally agreed" that if the jobs market continued to improve and inflation returned to its longer-run goal, the asset purchases could be ended with a final $15 billion cut in late October.
The FOMC is set to meet twice, in July and September, before the October 28-29 meeting.
The committee expects it would not begin raising its near-zero benchmark interest rate for "a considerable time" after the asset purchase program ends, "especially if projected inflation continued to run below the Committee's 2 percent longer-run goal."
The minutes showed the policy makers evaluating the potential impacts of developments abroad on U.S. monetary policy.
A couple of them noted moves toward more accommodative policies by the European Central Bank and the Bank of Japan had boosted the economic growth outlook for those areas, potentially helping U.S. inflation return to the Fed target.
"Several others, however, remained concerned that persistent low inflation in Europe and Japan could eventually erode inflation expectations more broadly," the minutes said.
"And a couple of participants expressed uncertainty about the outlook for economic growth in Japan and China."
AFP Photo/Karen Bleier