Firing Florida Atlantic Professor Long Overdue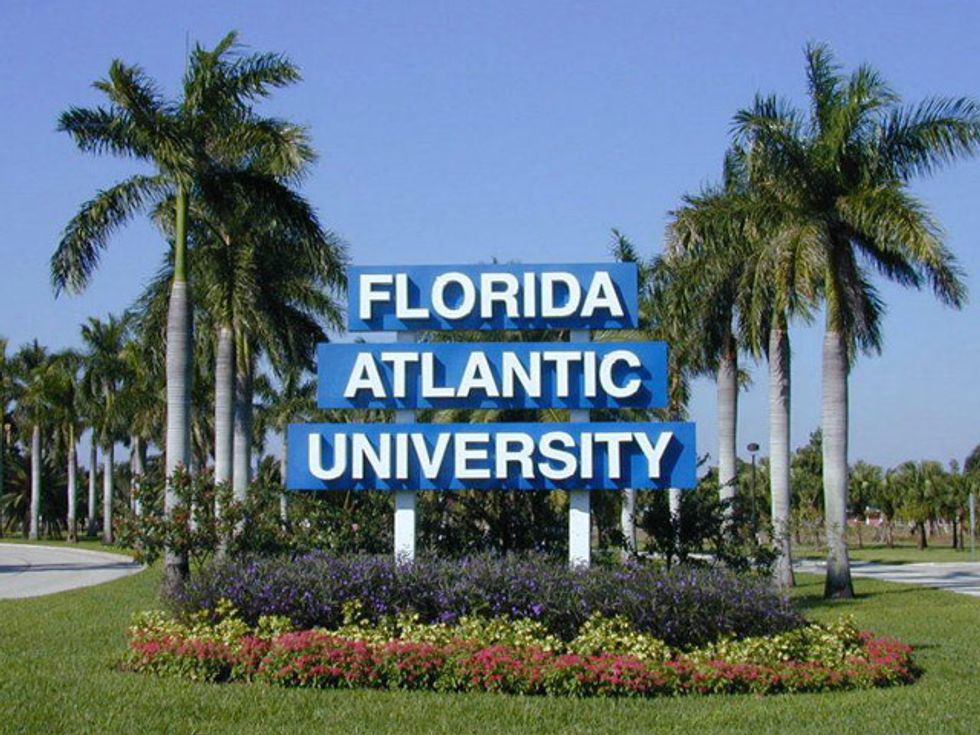 By Carl Hiaasen, Tribune Content Agency
Florida Atlantic University finally canned the despicable James F. Tracy.
After years of embarrassing nut-ball ravings, the associate communications professor was terminated last week for something else entirely. He's got a union lawyer, and will probably fight to reclaim his job.
Despite what he might say, Tracy's travails have nothing to do with the First Amendment. He can still say or write whatever he chooses.
This was about a person on a state university payroll who was behaving abominably, tormenting a family that had already suffered the worst imaginable heartbreak. If such a creature worked for you, you would have fired him a long time ago.
Tracy is most infamous for promoting the screwball theory that the 2012 Newtown, Conn., slaughter at Sandy Hook Elementary never happened. He has suggested in blog postings and interviews that the mass shooting was staged by "actors" hired by the Obama administration in order to ignite support for stronger gun regulations.
He has made similar idiotic claims about the recent massacre in San Bernardino, the church shootings in Charleston, S.C., and the Navy Yard murders in Washington. To cement his crackpot credentials, he also questioned whether the Boston Marathon bombing was real.
Some of these views weren't only presented online, but shared with his students in the classroom. After Tracy's Newtown comments stoked an uproar, FAU reprimanded him for not making it clear that his ideas didn't reflect those of the university.
Firing a tenured professor is difficult, and in Tracy's case FAU didn't try hard enough. The damage done to its image (and recruiting) is immeasurable, another only-in-Florida saga. It's one thing to be a Newtown conspiracy freak — the Internet is crawling with these maggots — but Tracy took it farther than most.
When the parents of six-year-old Noah Pozner, who was slain at Sandy Hook, asked the professor to remove their son's photograph from his crazy blog, Tracy responded with a certified letter.
In it, he asked Lenny and Veronique Pozner for proof that Noah ever lived, and that they were his parents.
Tracy also went after the family on social media. He declared that the Newtown shootings were a "drill" orchestrated by the Federal Emergency Management Agency, and that nobody was actually killed at the elementary school.
A letter bearing Tracy's name was posted on a Facebook site saying, "The Pozners, alas, are as phony as the drill itself, and profiting handsomely from the fake death of their son."
Whether or not you've ever lost a child, the cruelty of those words is almost unfathomable.
On Dec. 10 the Sun-Sentinel published an emotional article by the Pozners describing the anguish caused by Tracy's actions, and questioning why FAU still employed him.
The Pozners said it was obvious Tracy had violated the faculty conduct code, adding, "It matters not if (he) simply refrains from mentioning FAU when defaming murdered Americans and their families."
The university finally dropped the hammer, effective last Thursday. Tracy wasn't sacked for harassing the Pozners, but for failing three years in a row to provide a list of his outside jobs and activities.
He'll probably appeal, basking as he always does in the spotlight. Pathetically, this is as big and important as he'll ever be.
The First Amendment protects unpopular, even loathsome speech, and Tracy remains free to post, blog, print and drool his warped brand of nonsense. Nobody's shutting him up.
While universities ought to be tolerant of controversy and welcoming of all viewpoints, they're not constitutionally obliged to enable vicious crusades. FAU is a state school in Boca Raton, and Tracy's $65,000 salary package likely came from lottery funds, student tuition and taxpayers like you and me.
Which is only slightly less nauseating to contemplate than his blog.
Twenty-six innocent persons were shot to death by a madman three years ago at Newtown. That's a fact.
The children, all ages 6 or 7, were Noah Pozner, Charlotte Bacon, Daniel Barden, Olivia Engel, Josephine Gay, Ana Marquez-Greene, Dylan Hockley, Madeleine F. Hsu, Catherine Hubbard, Chase Kowalski, Jesse Lewis, James Mattioli, Grace McDonnell, Emilie Parker, Jack Pinto, Caroline Previdi, Jessica Rekos, Avielle Richman, Benjamin Wheeler and Allison Wyatt.
The grownups, many of whom died trying to save the students, were Mary Sherlach, Victoria Soto, Anne Marie Murphy, Lauren Rousseau, Dawn Hochsprung and Rachel D'Avino.
These were real people, all loved and now gone.
This isn't a theory. It's a horrible, indelible truth borne every day by their families, and exploited by execrable trolls such as Tracy.
(Carl Hiaasen is a columnist for the Miami Herald. Readers may write to him at: 1 Herald Plaza, Miami, Fla., 33132.)
Photo: Florida Atlantic University, via Facebook.