For The First Time, A Majority Of Americans Polled Want Trump Impeached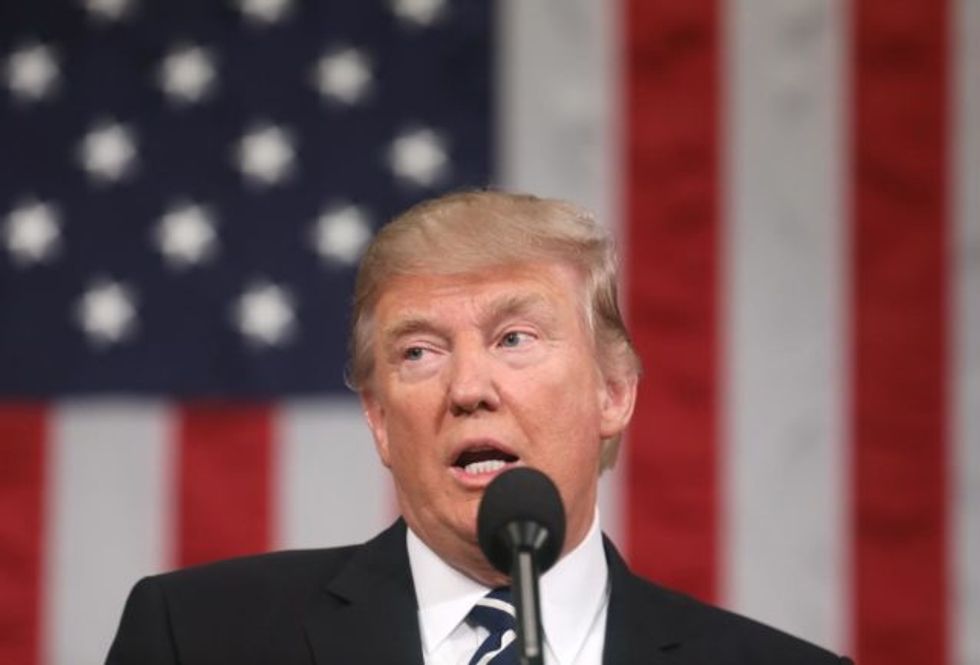 Reprinted with permission from Alternet.
For the first time, more Americans would say "yea" to impeaching Donald Trump than would say "nay," according to a new poll.
A survey from Public Policy Polling released Tuesday finds 48 percent of those questioned support impeaching the president, while just 41 percent would oppose the move. The negative feelings about Trump also affected prognostications about how long his presidency will last. Just 43 percent of respondents think Trump will remain in office for four years, while 45 percent think he won't complete his term. Another 12 percent "aren't sure one way or the other."
Researchers behind the poll attribute the gloomy outlook on Trump to several obvious reasons; namely, respondents don't buy the reasons given for FBI director James Comey's firing; they suspect the Russians helped put Trump in office; they don't like the GOP's American Health Care Act; and they think Trump is dishonest. Plus, lots of Americans just think Trump is doing a bad job in general. The survey found "40 percent of voters approve of the job Trump is doing to 54 percent who disapprove."
While a number of congressional Democrats have proposed impeaching Trump, no Republicans have echoed those calls. Many of those who call for articles of impeachment to be prepared point to questions about Trump's mental competency. Under the 25th Amendment, the president can be removed from office if he (they've all been he) is "unable to discharge the powers and duties of his office." The language in full states:
Whenever the Vice President and a majority of either the principal officers of the executive departments or of such other body as Congress may by law provide, transmit to the President pro tempore of the Senate and the Speaker of the House of Representatives their written declaration that the President is unable to discharge the powers and duties of his office, the Vice President shall immediately assume the powers and duties of the office as Acting President.
In April, a group of 35 psychiatrists gathered at Yale School of Medicine to address what they label Trump's "dangerous mental illness."
"As some prominent psychiatrists have noted, [Trump's mental health] is the elephant in the room," Dr. Bandy Lee reportedly stated. "I think the public is really starting to catch on and widely talk about this now."
Kali Holloway is a senior writer and the associate editor of media and culture at AlterNet.
This article was made possible by the readers and supporters of AlterNet.