Five Things To Watch For As Congress Returns To Work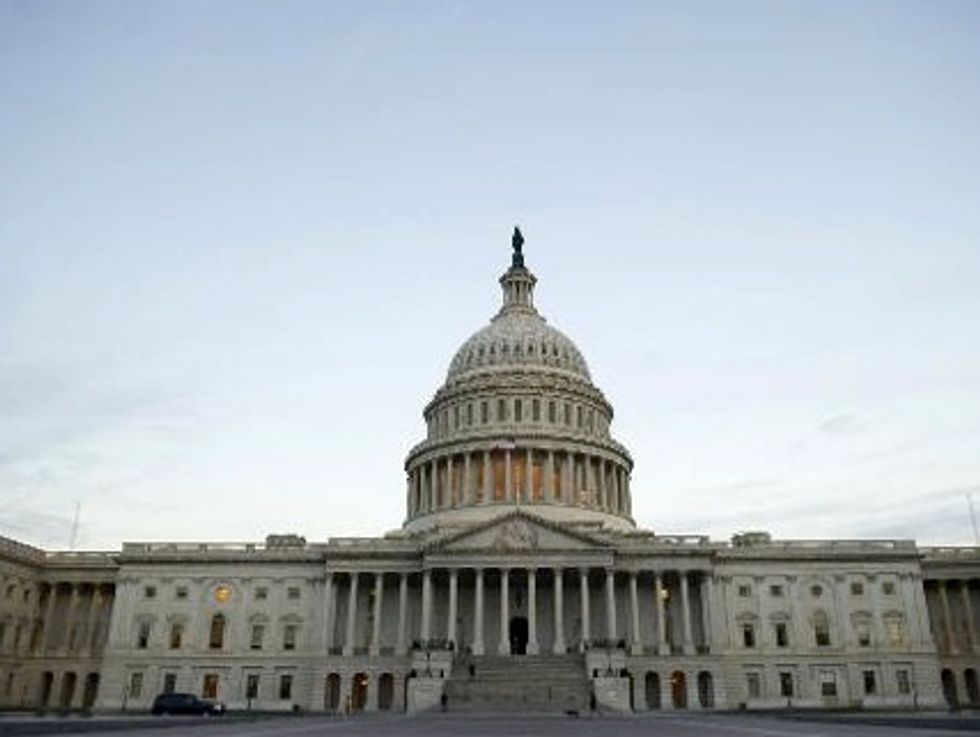 By Lisa Mascaro, Tribune Washington Bureau
WASHINGTON — Congress returns Monday from its long summer break as the U.S. faces heightened terrorist threats abroad and unresolved policy issues at home.
But most lawmakers appear ready to handle only the most basic business of government before returning to the midterm election campaign trail. At the top of the agenda is a measure to fund federal agencies to avoid another government shutdown.
With just two weeks of work expected on Capitol Hill before lawmakers break again until after the November elections, here are five things to watch for in the days ahead:
Democrats will try to goad Republicans.
Seizing on what might be their last chance to shake up things before an election that looks stacked against them, Democrats may to try to bait conservatives to overreach.
The White House has all but dared Republicans to launch impeachment proceedings if President Barack Obama takes executive action to defer deportation of some immigrants. Other administrative moves could similarly provoke the GOP. Democrats are betting that impeachment talk or a lawsuit against Obama, which House Speaker John A. Boehner (R-OH) already has set in motion, will backfire and make Republicans look extreme.
On Saturday, the White House announced it would defer a decision on immigration until after the election, but the unresolved issue continues to animate both sides. Even before the delay, conservatives warned they might try to stop Obama by inserting restrictions into the upcoming government funding bill. Facing an uphill battle to keep the Senate majority, some Democrats are hoping to stir up a repeat of last fall's Republican-led shutdown theatrics, which temporarily hurt GOP approval ratings.
The crisis of migrant children still requires congressional attention, and some Democrats think any discussion of border and immigration issues will provoke Republicans into making anti-immigrant statements, which could hurt them with Latino and minority voters, and energize liberal Democrats. The issue may just provide the Hail Mary pass that Democrats need to lure middle-of-the-road voters to their side.
Will Tea Party Republicans push for another government shutdown?
The main task facing Congress is passing legislation to fund the government beyond the end of the fiscal year on Sept. 30, and the plan is to approve 10 weeks of temporary funding.
Budget battles have waned since last year's 16-day government shutdown. But some of the GOP's most conservative lawmakers may have a tough time resisting another opportunity to use the funding bill as leverage to stop Obama's immigration polices.
Chances of a confrontation inched up last week after the White House asked Congress to include a provision in the funding bill to ease the influx of migrant children at the Southwest border.
The measure, which would allow existing funds to be spent more quickly to ensure that the Border Patrol and other agencies don't run out of money, is all but certain to stir up emotions on immigration, and could start a pile-on of other measures that could doom the spending bill.
Boehner and other GOP leaders probably will do their best to prevent that.
Boehner told House Republicans during a recent conference call that the party has an opportunity to "paint a very stark contrast between ourselves and the Democrats who run Washington," but only, he said, "if we take advantage of it by getting our work done." Subtext: Keep your eye on the prize, pass the appropriations bill without a standoff and don't do anything crazy or rash.
Boehner has struggled before to keep his often unruly majority in line. September will be an early test of his new leadership team, headed by Majority Leader Kevin McCarthy (R-CA).
Congress will talk a lot about Mideast violence, but probably won't hold a vote.
Members of Congress have had plenty to say about Obama's handling of the many crises around the world. Defense hawks want a bolder campaign of U.S. airstrikes on militants in Iraq and Syria, and more U.S. intervention to halt Russian aggression in Ukraine. A coalition of liberals and isolationist libertarians prefers restraint.
In theory, the War Powers Act gives Congress a check on the president's ability to engage in armed conflicts. And congressional authorization for strikes in Syria or military support for Ukraine would send a strong signal of American unity.
But Congress is extremely reluctant to vote on such difficult foreign policy issues, particularly before an election, so few observers expect lawmakers to vote on authorizing force. They will, however, hold hearings and introduce bills.
Last week, several leading lawmakers, including Senator Bill Nelson (D-FL) and Rep. Darrell Issa (R-CA) said they would introduce legislation to authorize military actions against the militants known as Islamic State in Iraq and Syria. The House Foreign Affairs Committee has invited Secretary of State John F. Kerry to testify this month about the administration's strategy.
At some point, though, lawmakers may no longer be able to sit on the sidelines, particularly if the administration decides to asks lawmakers for authority or money to expand the military campaign against Islamic State. Obama will deliver an address to the nation Wednesday outlining his strategy against militants in Iraq. The day before, the president plans to meet with congressional leaders as he seeks support from Congress.
It is unclear if more funding will be needed. Gen. Martin E. Dempsey, the chairman of the Joint Chiefs of Staff, has said that funds are sufficient through Sept. 30. After that, however, costs could rise — along with the need for Congress to act.
The last stand for the Export-Import bank.
Surprising to some, the typically low-key Export-Import Bank has emerged as a flash point in the debate over so-called crony capitalism. The bank provides federally backed low-cost loans to companies that export American goods, but its lending authority will expire Sept. 30 unless Congress acts.
An unlikely coalition of small-government conservatives and liberals opposed to what they call corporate welfare want to end the bank's lending authority. Others, led by the U.S. Chamber of Commerce and prominent Democrats, have warned that American jobs will be lost if companies' access to cash dries up.
Expect a vote on a short-term extension, which would carry the bank through the end of the year or into next year.
"We've gained a lot of momentum," said Linda Dempsey, vice president at the National Association of Manufacturers, which has been visiting with lawmakers to turn the tide in favor of the bank. "A lot greater understanding."
Surprises.
Even the best laid plans in Congress have glitches. With election tensions running high, among the factors that don't always fit the schedule are the passions of 532 lawmakers (there are three current vacancies) reconvening under the Capitol dome.
The mood can quickly swing from calm to combustible as unforeseen agenda changes arise. Wild cards include how lawmakers respond to the fallout from military-style police tactics used to quell demonstrations after the killing of an unarmed black man in Ferguson, Mo.
While the two-week session begins with routine items, it may end on a far different note, one that could sway voters to determine which party wins control of Congress this fall.
AFP Photo/Saul Loeb
Want more political news and analysis? Sign up for our daily email newsletter!