Florida Failed To Check Concealed-Carry Applicants For Over A Year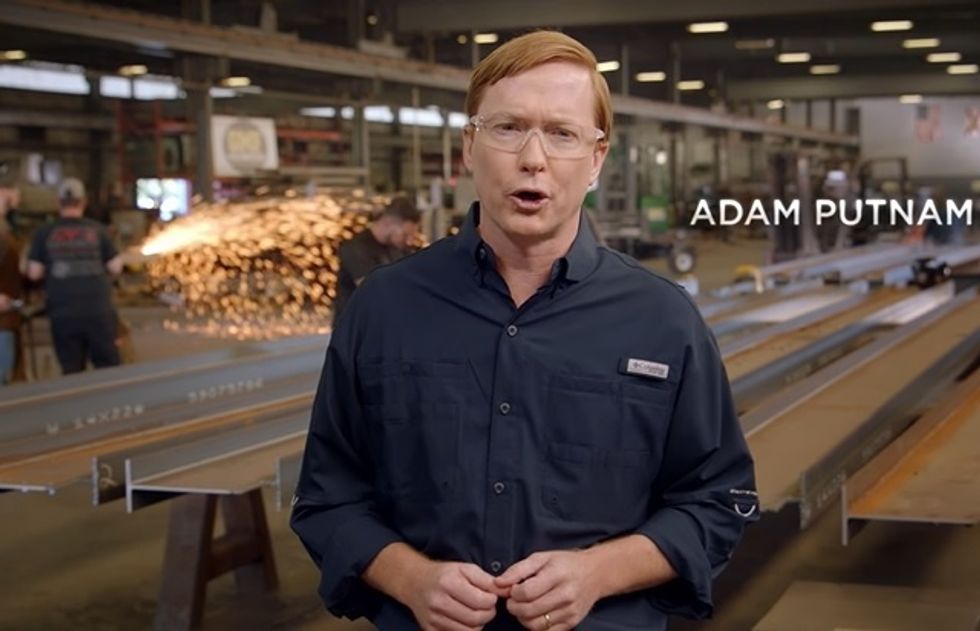 Reprinted with permission from AlterNet.
Florida gubernatorial candidate Adam Putnam oversaw an office that failed to run required background checks on people applying for a concealed weapons permit for over a year because the worker in charge was unable to log in to the system, according to a new report from the Tampa Bay Times.
The Times cited a report from the inspector general that uncovered the problem. It began in February 2016, when the Department of Agriculture and Consumer Services ceased accessing the National Instant Criminal Background Check system — meaning that people who were ineligible for such a permit may have been erroneously approved. Records suggest that hundreds of thousands of people applied for permits in this time.
The Times notes that Putnam, who serves as agriculture commissioner, made an effort to "streamline" the approval process for the permits. He is a major defender of access to guns and has declared himself a proud "NRA sellout."
The story continues:
"The integrity of our department's licensing program is our highest priority," said Aaron Keller, a department spokesman, when contacted Friday. "As soon as we learned that one employee failed to review applicants' non-criminal disqualifying information, we immediately terminated the employee, thoroughly reviewed every application potentially impacted, and implemented safeguards to prevent this from happening again."

Keller added that the NICS database is used for "non-criminal disqualifying offenses" and during this time, the department conducted criminal background checks using two other databases, the Florida Crime Information Center database and the National Crime Information Center database.
Read the full report at the Tampa Bay Times.
Cody Fenwick is a reporter and editor. Follow him on Twitter @codytfenwick.