Former Envoy Calls Out Trump's Cowardice Toward Saudis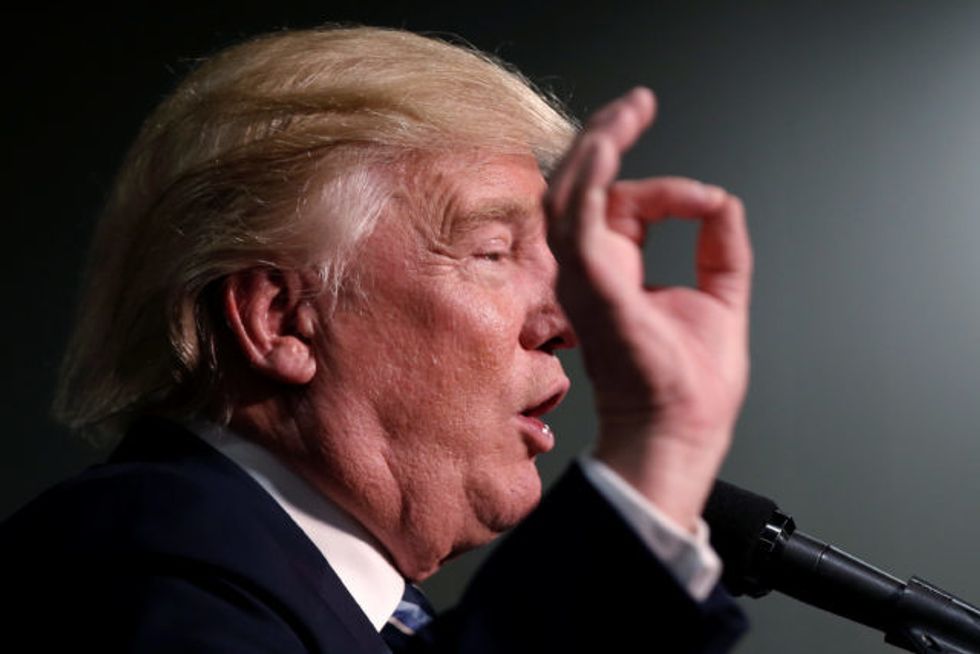 Reprinted with permission from AlterNet.
Former United States Ambassador to Russia Michael McFaul on Saturday slammed Donald Trump's lukewarm reaction to the alleged murder of Washington Post columnist Jamal Khashoggi, a Saudi journalist and permanent resident of the U.S.
MSNBC host Alex Witt asked McFaul whether—given the available information—he believes Saudi Arabia is responsible for Khashoggi's disappearance. The journalist was last seen on Oct. 2 entering the Saudi consulate in Turkey. Turkish officials claim to have audio and video proof of Khashoggi's killing inside the consulate; meanwhile, Saudi Arabia's Crown Prince Mohammad bin Salman claims the journalist left the consulate through a bank entrance.
McFaul replied that he "wants more details" about the disappearance but that "circumstantial evidence points to either he was assassinated in the consulate or he was abducted."
"I wish we would put more pressure on the government to come clean as to what happened inside that consulate," McFaul added.
Witt then turned to Trump's slow response to reports of Saudi involvement in Khashoggi's death. Trump has repeatedly bucked calls to cancel a 2017 arms treaty with the Saudi Arabian government pending further investigation. That treaty includes a Saudi intent to purchase $110 billion in  arms from the U.S.
Witt pointed out that Trump also has a personal interest in Saudi Arabia. McFaul said it's important to  know what the president's "interests are in Saudi Arabia and clarify whether there's a conflict of interest."
"But aside from that, what the president just said to me is completely outrageous," McFaul said. "He just said, well, we have business contracts with these guys, so maybe we should look the other way when they murder people? I'm sorry, that is not American foreign policy. We should not just sell out to any country who buys our weapons."
"For him to just say that so bluntly, I'm sorry but I'm really outraged by it," he continued."
"I think the President of the United States needs to start standing up for democracy and human rights," McFaul added. "He creates the permissive conditions for these kinds of things to happen when he doesn't talk about human rights."
Elizabeth Preza is the Managing Editor of AlterNet. Follow her on Twitter @lizacisms.