Fresh Attacks On Kenya's Coast Kill 5 People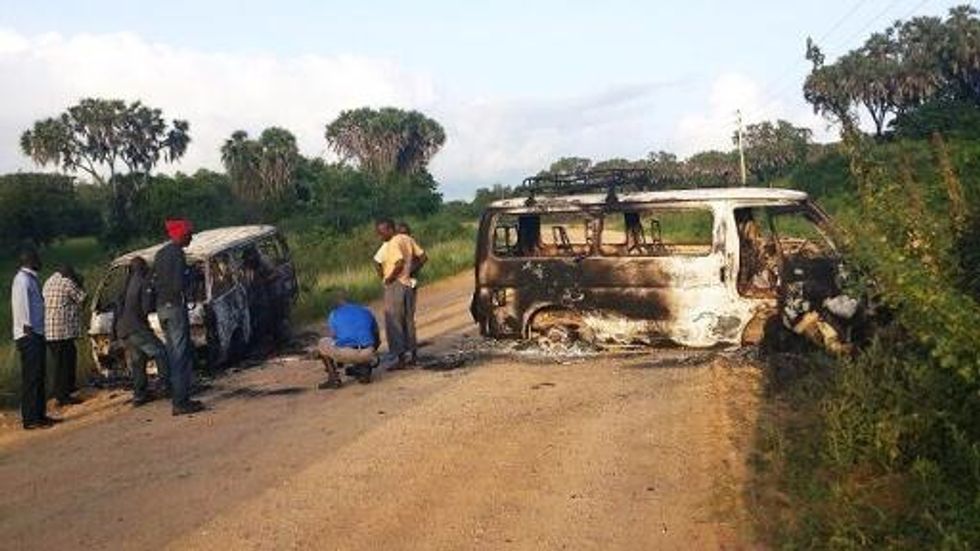 By Kate Linthicum and Robyn Dixon, Los Angeles Times
MOMBASA, Kenya — Five people were killed Monday night in fresh attacks near Lamu on the Kenyan coast, a week after militants killed about 60 people in and around Mpeketoni village.
The attack happened in Witu, just outside Mpeketoni, close to the scene of last week's attack. No group immediately claimed responsibility for the attack.
Lamu County Commissioner Stephen Ikua confirmed Monday night's attack and said the killers had not been caught.
Somali terror group Al Shabab claimed responsibility for last week's attack but the Kenyan government blamed local political networks. Police arrested several suspects, including a man who was accused of posting false information on the internet, claiming to represent Al Shabab.
Monday's new attack comes a week after Kenyan Interior Minister Joseph Ole Lenku promised to improve security in the wake of a series of violent attacks in Nairobi and on the Kenyan coast that rocked confidence in the country's tourist industry, one of its most important sources of income and employment.
Kenyan president Uhuru Kenyatta said last week that the Mpeketoni attacks were not the work of Al Shabab, but local leaders trying to divide the country, hinting that the violence was ethnically motivated against his Kikuyu tribe. Many in his tribe were settled near the coast in a government program several decades ago.
He did not name those he saw as responsible for what he called "well-planned, orchestrated and politically motivated violence." His comments raised speculation in Kenya's social media that other attacks attributed to Al Shabab were also politically motivated domestic attacks.
Kenya remains divided and fragile since the disputed 2007 election that saw ethnic violence across the country.
Linthicum reported from Mombasa and Dixon reported from Johannesburg.
AFP Photo
Interested in world news? Sign up for our daily email newsletter.