Gallup: Support For Online Exchanges Lags, With Potential For Improvement In Coming Months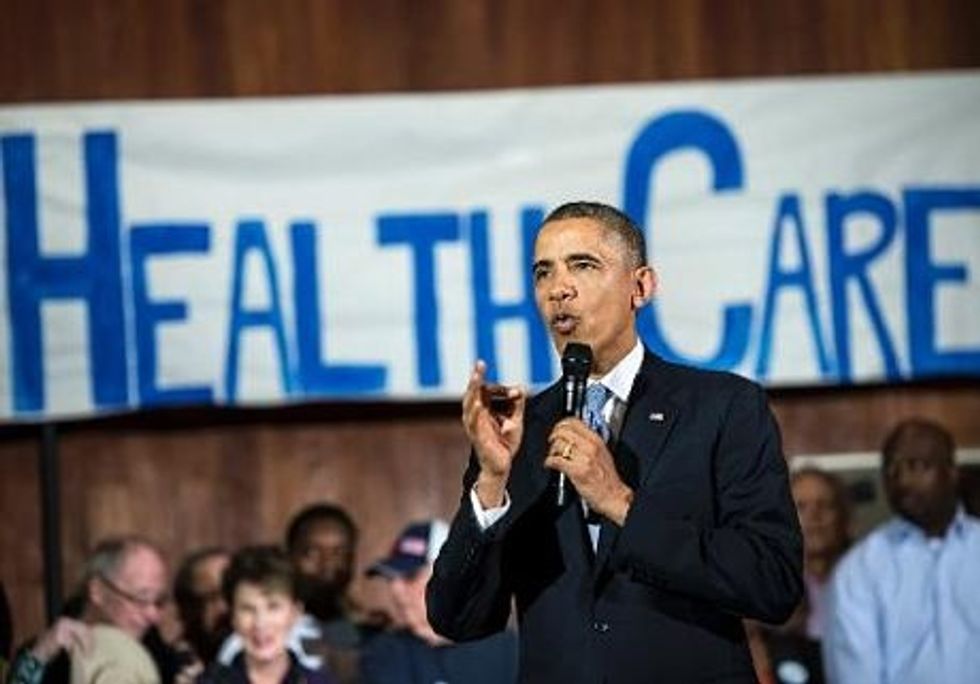 The latest Gallup poll, released Thursday, suggests lagging support for the Affordable Care Act's online exchanges by those newly eligible for insurance under the law.
But before conservatives take a victory lap, a close look at the numbers shows the law's grand potential.
According to the poll, a majority 59 percent of uninsured visitors to the exchanges report having a negative experience on the site; just 39 percent had a good experience. The number of visitors who cited their interaction with an exchange as negative fell from Gallup's previous two polls, in which 63 percent of those polled said the same.
While this reduction is not a slam-dunk for the Obama administration, other data in the poll may suggest a growth spurt of enrollees in the coming months.
The administration recently announced that about two million people have successfully registered for insurance policies on either the federal website or a state-run exchange—despite just 26 percent of uninsured Americans visiting a health care exchange website, the Gallup poll shows. The majority of enrollees signed up in December, especially the last half of December, when a January 1 deadline drew closer.
However, that 26 percent figure could be slightly skewed. Gallup explains: "Since the December result covers interviews across the entire month, it could slightly underestimate the actual percentage of uninsured Americans who have visited an exchange site if proportionately more visited near the end of the month."
Nevertheless, the pollsters at Gallup believe this upward trend in the latter half of December shows the number of enrollees will continue to increase as more people visit the sites and have a positive experience, saying:
The rise in exchange visits in December could, to some degree, reflect improvements in the health insurance exchange websites, as people who wanted to sign up for insurance were more easily able to do so. Also, the increased exchange website traffic may be due to procrastination on the part of those seeking insurance. Uninsured Americans still have time in 2014 to sign up for insurance and avoid paying a fine, so exchange visits may continue to increase.
One issue, they point out, could significantly hinder the growth of uninsured enrollees: negative experiences on the exchange sites. The potential to sign up millions of uninsured Americans will not be realized if the exchange sites do not function properly.
AFP Photo/Brendan Smialowski