German Industrial Output Down In July
@AFP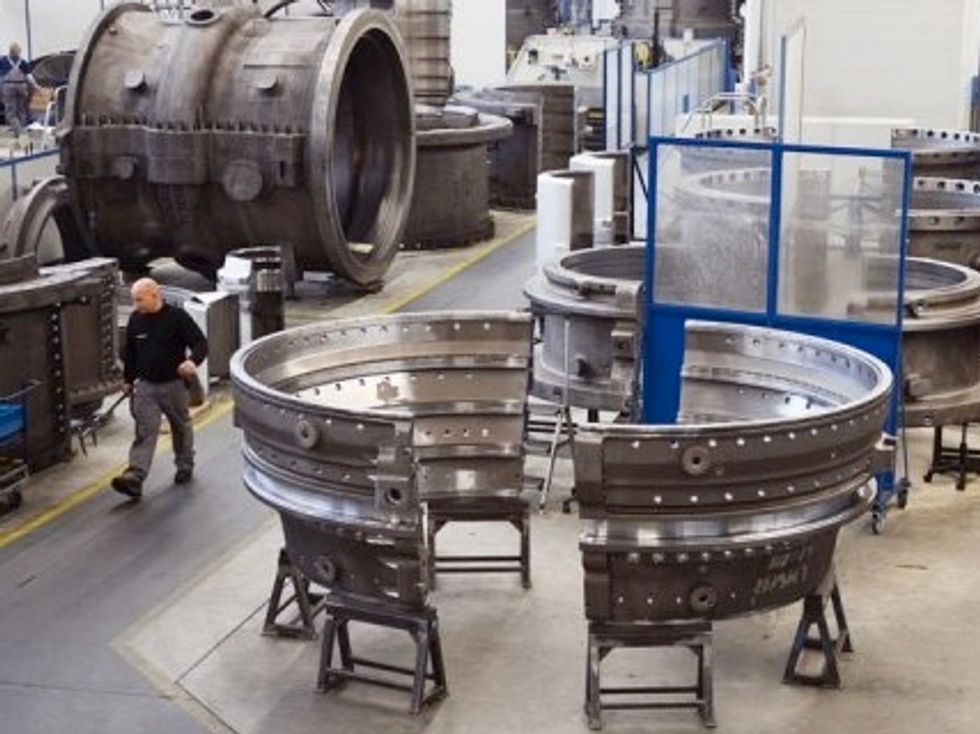 FRANKFURT, Hesse (AFP) – German industrial production fell more than expected in July, following a sharp increase in June, official data showed on Friday.
Industrial output contracted by 1.7 percent in July after expanding by 2.0 percent in June, the economy ministry calculated in preliminary data.
Analysts had been projecting a shallower decline of around 0.5 percent for July.
While construction output expanded by 2.7 percent, energy output fell by 2.9 percent and manufacturing output was down by 2.1 percent, the ministry said.
Taking the June and July combined to iron out short-term fluctuations, industrial output expanded by 0.5 percent compared with the preceding two months.
Already on Thursday, the ministry published a bigger-than-expected drop in industrial orders in July.
Photo Credit: AFP/Johannes Eisele