Global Stocks Sell-Off Accelerates
@AFP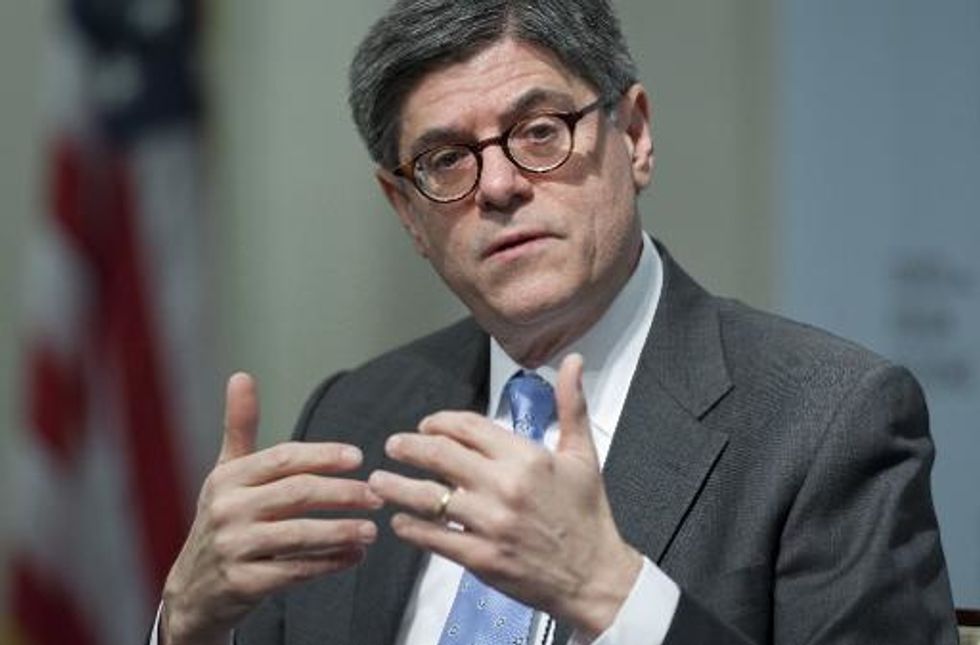 London (AFP) – The fierce fall in global stocks showed no sign of abating on Tuesday, with Europe slipping after falls on Wall Street and in Asia, as weak U.S. data compounded worries about emerging markets.
London's benchmark FTSE 100 index fell 0.39 percent to 6,440.85 points in late morning deals, hit also by downbeat results from energy firms BP and BG Group.
Frankfurt's DAX 30 shed 0.81 percent to 9,112.25 points and in Paris the CAC 40 index lost 0.16 percent to 4,100.87 compared with Monday's close.
The euro meanwhile drifted lower against the dollar.
"The market feels like it's been hit by a freight train and traders are asking what exactly is going on," said analyst Chris Weston at trading firm IG.
"What started out as a profit-taking exercise has steamrolled into something far more substantial."
Asian markets slumped on Tuesday — led by a four-percent fall in Tokyo — following a huge sell-off on Wall Street as disappointing Chinese and U.S. manufacturing data rocked sentiment.
"It is definitely a risk-off attitude that dominates the markets right now sparked by the macro data that indicates that the two biggest economies in the world are losing momentum," added Varengold Bank analyst Anita Paluch.
"Reduced appetite for risk means equities are not in demand as investors avoid them and position themselves on the sidelines for the time being. Not much of a dip buying either in the sight; volatility is on the rise."
Traders were also spooked by a warning from Treasury Secretary Jacob Lew, who warned that the U.S. borrowing limit will be reached on Friday, renewing fears of a Washington stand-off and possible default.
Japanese stocks noses dived 4.18 percent, with the headline index shedding 14 percent in a month after a huge rally last year, as the market enters what many analysts have called a correction phase.
Tokyo's Nikkei-225 index dived 610.66 points to 14,008.47, the worst one-day drop since June.
Elsewhere, Seoul sank 1.73 percent and Hong Kong plunged 2.89 percent, with Chinese tech giant Lenovo diving 16.40 percent on fears it may have bitten off more than it can chew with the recent purchase of struggling Motorola from Google for $2.91 billion.
 Wall Street hit
Shanghai and Taipei were closed for the Lunar New Year holiday.
Tuesday's markets falls came after a surprisingly weak U.S. manufacturing report sparked heavy round of selling on Wall Street owing to concerns about the strength of the world's number one economy.
New York's Dow Jones Industrial Average closed down 2.08 percent, the S&P 500 fell 2.28 percent and the Nasdaq shed 2.61 percent.
Wall Street took a hammering after the Institute for Supply Management said its purchasing managers index (PMI) of manufacturing activity fell to 51.3 in January from 56.5 in December. A figure above growth indicates growth and anything below points to contraction.
Over the weekend, meanwhile, China released official figures showing its PMI fell to 50.5 in January from 51 in December and HSBC last week said its PMI for the country came in at a six-month low of 49.5.
Emerging markets have also been shaken by the prospect of capital flight as the U.S. central bank pulls back on its stimulus program, which has been widely credited with fueling an equities rally last year.
Credit Agricole analyst Mitul Kotecha said "suffice to say investors should steer clear of risk assets (such as equities) over the short term as the turmoil does not look like it will be over anytime soon".
"A combination of tapering, a confluence of country specific emerging market country concerns and weaker growth in China provide the backdrop for a volatile few weeks if not longer, ahead," he said in a note.
In foreign exchange deals on Tuesday, the European single currency eased to $1.3509 from $1.3529 late in New York on Monday.
Gold slipped to $1,255.30 an ounce from $1,262 an ounce on Monday on the London Bullion Market.
Last week's decision by the U.S. Federal Reserve to cut its bond-buying policy by $10 billion to $65 billion a month has heightened investor fears about emerging markets.
AFP Photo/Saul Loeb