GOP Congressman Made Staffers Pick Up Laundry (And Dog Poop)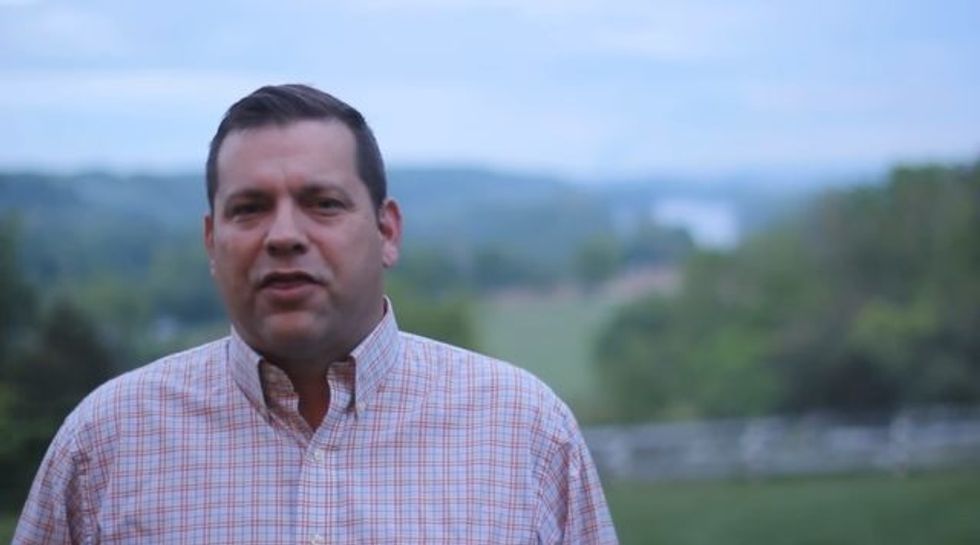 Reprinted with permission from Shareblue.com
Rep. Tom Garrett (R-VA) allegedly used his staffers as servants, tasking them with performing menial labor for him and his family.
Four former staffers told Politico that Garrett made them do things like walk and clean up after his dog, shop for his groceries, and pick up his clothing.
The duties were forced on full-time staff as well as interns. The demands would have been made on staffers while their salaries were paid for by taxpayers.
An aide said Garrett's wife, Flanna, had him pick her up from a grocery store, drive her to the couple's apartment, and help her unload her shopping from the car.
The Garretts also reportedly brought their dog to the office and expected staffers to look after it. Politico notes, "One source said the dog occasionally defecated on the floor and aides had to clean up the mess."
The staffers said they complied with the unusual requests from the Garretts and feared their explosive tempers. They believed if they did not do what was demanded of them it could negatively impact their careers.
"We became their gofers," said one staffer.
Concerns over the misuse of tax dollars to pay the staffers reportedly led to Garrett's chief of staff, Jimmy Keady, quitting this week. After news of the troubles began to surface, Garrett said he would not resign his seat.
"I'm not resigning. I can tell you that definitively," he told Roll Call.
The House Ethics manual prohibits members of Congress from using their staff for anything beyond official congressional duties.
Leslie Cockburn, the Democrat challenging Garrett, wrote, "This is an abuse of power and violation of Ethics rules in the House. This is not what the people of the 5th District want in a leader."
Garrett's behavior echoes the example set from on high from Trump. His administration has casually used public resources for luxury accommodations for Trump and his Cabinet.
The corruption he has embraced is being emulated by his fellow Republicans, who are now facing a backlash from voters backing Democratic candidates.