GOP House Candidate Breaks With Party, Pushes For Minimum Wage Hike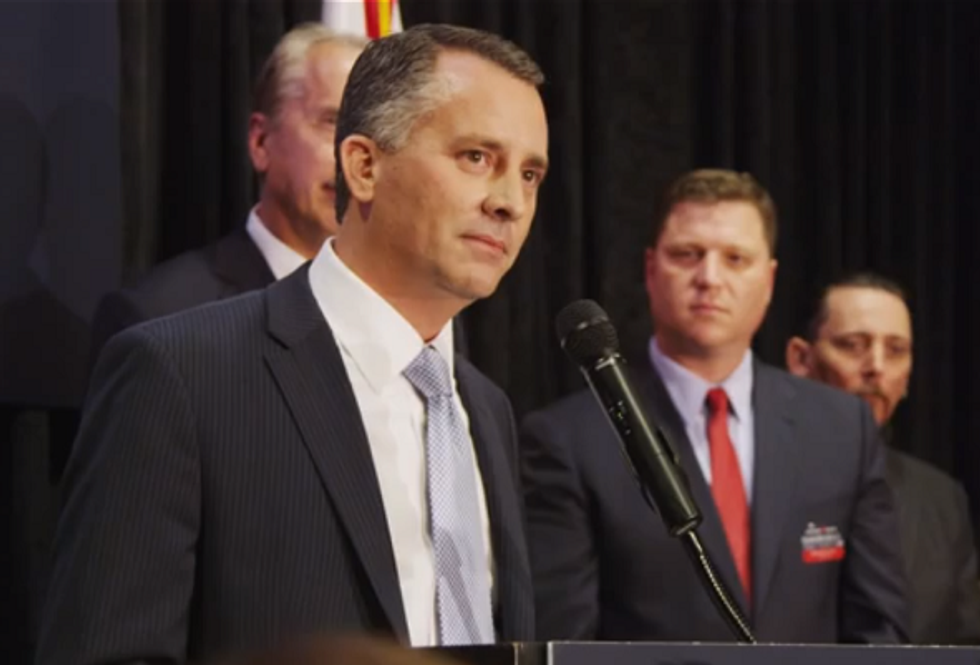 David Jolly, the Republican candidate in the special election for the U.S. House in Florida's 13th congressional district, broke with the caucus he hopes to join this week when he announced his support for raising the federal minimum wage.
The Harkin-Miller bill to raise the minimum wage to $10.10 has become a key issue in the campaign; Jolly opposes the bill, while Democratic candidate Alex Sink supports it. While Jolly opposes the legislation, however, he's now making it clear that he endorses a general principle that would amount to a substantial minimum wage increase.
Jolly explained his stance on raising the minimum wage to The St. Petersburg Tribune this week.
"Minimum wage should be indexed to inflation or subject to a cost-of-living adjustment like any other federal income program…" Jolly said. "That means some years it may go up, other years it may stay static. Barack Obama is not an economist, neither is the Congress."
Were the minimum wage indexed to inflation, as Jolly proposes, it would currently stand at $10.50 per hour.
If Jolly actually does support this approach, it's unclear why he opposes the Harkin-Miller bill, given that it would raise the minium wage to $10.10 per hour in three increments of 95 cents, then index it to inflation thereafter.
In any case, the fact that Jolly is publicly supporting what amounts to an immediate $3.25 per hour minimum-wage hike sends a strong signal about the issue's political potency. It's not hard to understand the political value of Jolly's position; according to a recent Quinnipiac poll, Floridians support raising the minimum wage by an overwhelming 73 to 24 percent margin.
National Republicans will surely be paying close attention to the political impact of Jolly's break with the national party. Florida's 13th district is widely considered to be a bellwether — President Obama won it with just 50.1 percent of the vote in 2012 — so as Democrats prepare to make the minimum wage a centerpiece of their midterm election strategy, a Jolly victory in the March 11 special election could spur other Republican candidates to speak out in favor of a raise.
Screenshot: YouTube