GOP Operative Guilty Of Laundering Russian Money Into Trump Campaign
@next2godwin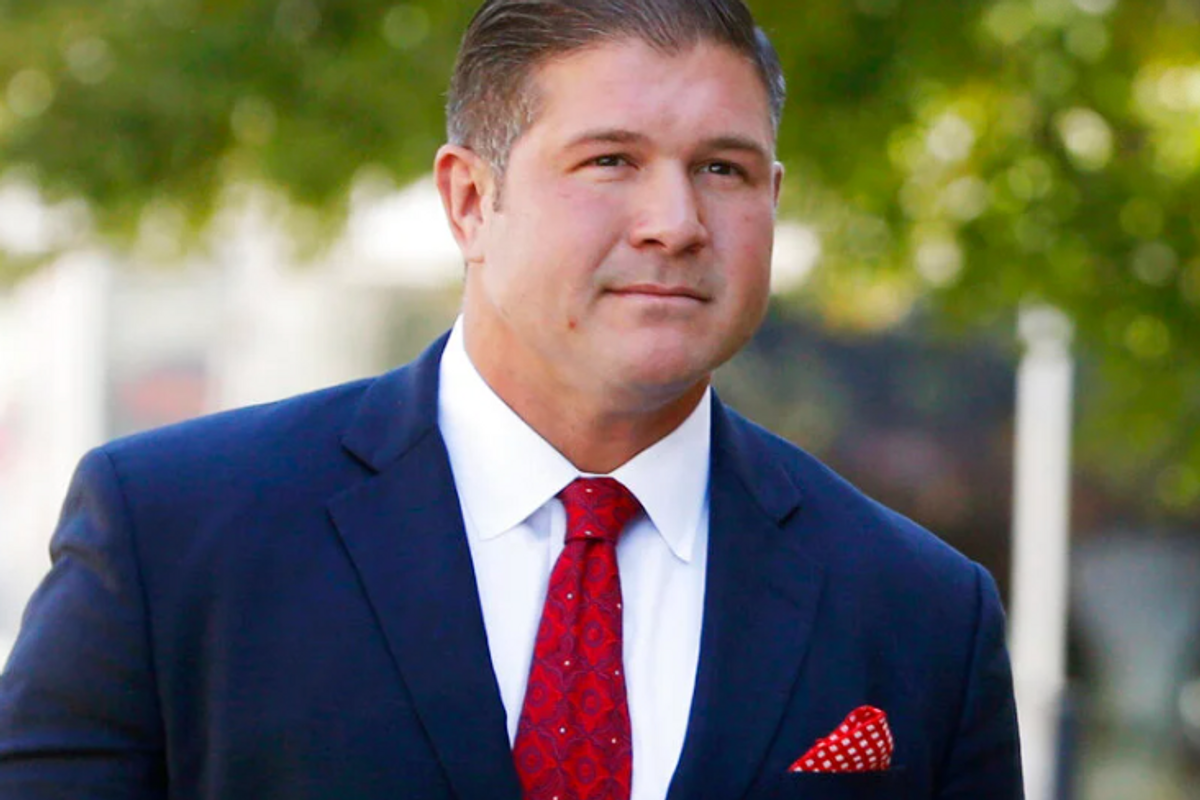 A Republican operative pardoned by former President Trump in 2020 was convicted Thursday by a federal jury for facilitating the illicit transfer of funds from a Russian millionaire to the 2016 Trump campaign.
The operative, 44-year-old Jesse Benton — formerly an aide to Senate Minority Leader Mitch McConnell (R-KY), Rep. Rand Paul (R-KY), and his father, ex-Rep. Ron Paul (R-TX) — was indicted last September for conspiring with a more prominent conservative leader, Roy Douglas "Doug" Wead, to solicit an illegal campaign donation by a Russian national during the 2016 elections, the Associated Pressreported, citing unsealed court documents.
Benton convinced the Russian national, multilevel marketer Roman Vasilenko, whom he met through Wead, that he could engage with an unnamed 2016 presidential candidate at a political event, who, the Justice Department said, Vasilenko was "seeking to support, meet, and take a picture with."
Vasilenko wired $100,000 to Benton, the pro-Trump Great America PAC's chief strategist at the time, which the operative falsely described as "payment for consulting services" on a fake invoice — in violation of federal law, which prohibits campaign donations from foreign nationals. Benton paid $25,000 of those funds via credit card to the Trump campaign to secure a ticket for the event and pocketed the remaining $75,000.
"Because Benton falsely claimed to have given the contribution himself, the relevant campaign entities unwittingly filed reports with the Federal Election Commission (FEC) that inaccurately reported Benton — instead of the Russian foreign national — as the source of the funds," the DOJ's press release read.
According to the Washington Post, that donation secured Vasilenko's entry to the event, where the Russian businessman got a photo with Trump, which he posted on Instagram, and an "entrance to a 'business roundtable' with the future president."
Benton and Wead -- who died last December at age 75 -- had pleaded not guilty to the charges.
Benton's attorney, Brian Stolarz, rejected the prosecutors' accusations, arguing that the $100,000 represented Benton's earnings for acting as a tour guide to a self-promoter who sought pictures with celebrities, namely Oprah Winfrey, Michelle Obama, and Steven Seagal, in the absence of whom Trump's name had come up.
"If Oprah was available, we wouldn't even be here," Stolarz had said, according to the Post.
Vasilenko, Stolarz told the court, wanted a photo from "the guy who used to be on The Apprentice, not a future president, and that all Trump had done in his "brief" appearance at the roundtable was talk "about polls."
Prosecutors countered the argument, stating that Vasilenko, who was running for Russian parliament at the time, saw the value in meeting up with Trump after Benton pitched his proposition.
"Jesse Benton, by his actions, did damage" to the principles of American elections, which "reflect the values and the priorities and the beliefs of American citizens," Michelle Parikh, an assistant U.S. attorney said in her closing argument last week, per the Post.
In October 2016, The Telegraph released a damning report that implicated Benton in an attempt to channel $2 million from a Chinese businessman to the Trump campaign, violating federal campaign finance laws. But, unbeknownst to Benton, the Chinese donor was fictitious, and his emissaries — whom Benton allegedly violated his probation to meet in New York — were undercover reporters for the British newspaper.
"Mr. Benton proposed channeling the donation through his own company to mask its origin. It would then be passed on to two [501]C4s (a C4 is a non-profit organization) before being donated by them to the PAC, or simply used to fund projects the PAC had already planned.
"Mr. Benton said the $2 million, for which he would submit an invoice for "appearances" would "definitely allow us to spend two million more dollars on digital and television advertising for Trump." The Chinese benefactor's generosity would be "whispered into Mr. Trump's ear." He said he had previously helped US donors conceal donations," the paper noted in its report.
Benton was convicted in 2016 for bribing an Iowa state senator to support Ron Paul's 2012 bid for the White House, but Trump — knowing Benton's alleged penchant for fundraising scandals — pardoned Benton in December 2020 in a spree of lame-duck commutations.
Benton's sentencing is scheduled for February 17, 2023, the DOJ noted. He faces up to 20 years behind bars for the most serious charge alone.