GOP Paid Fox News Pundits Over $500K For Speeches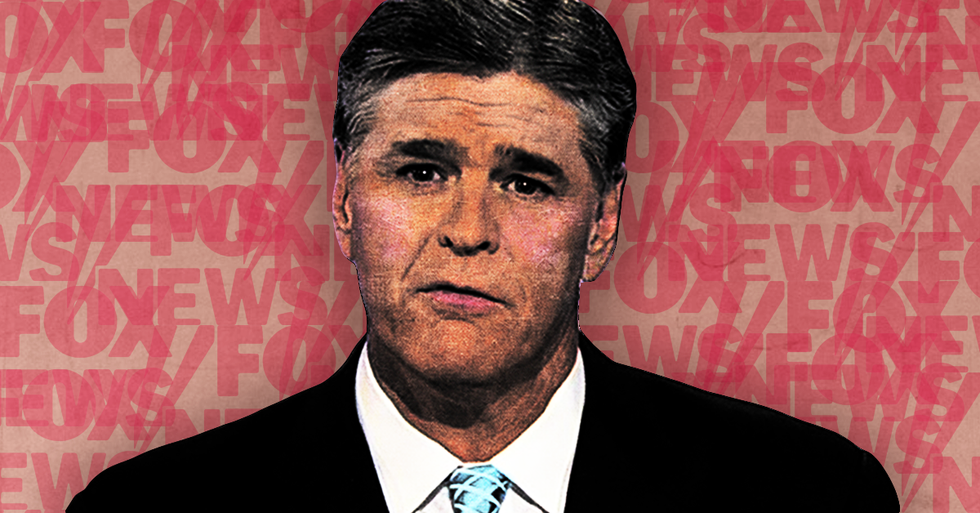 A new report from Media Matters for America reveals Trump's favorite right-wing pundits at Fox News have brought in more than $500,000 from the Republican Party.
The report tracked the flow of funds from Republican state parties to several of the network's biggest names and found Fox News pundits regularly getting paid for speeches since 2007, calling it an "ethical disaster."
Traditional journalistic outlets prohibit intermingling between on-air personalities and party politics — MSNBC once disciplined then-host Keith Olbermann for donating to Democratic candidates. But while Fox has sometimes given lip service to opposing party-pundit financial arrangements, the speeches have continued for a decade.
Among the top recipients listed is Sean Hannity, host of the network's highest-rated prime time show. Hannity is in regular contact with Trump and has been described as his "shadow" chief-of-staff, making key personnel suggestions for Trump that have been carried out at taxpayer expense.
Along with Hannity, notable Trump fans and cheerleaders at the network who have been getting kickbacks include Lou Dobbs, Tucker Carlson, Jeanine Pirro, and Laura Ingraham.
Not only are Trump's Fox friends getting paid, but Trump's properties have also benefitted financially from hosting some of the speeches. Fox pundits have delivered paid speeches at both his scandal-plagued Washington, D.C., hotel and his Florida resort, Mar-a-Lago.
The entire mess creates a plausible scenario where a Fox host is paid by the Republican Party to make a pro-Trump speech at a Trump property, raises money to help Republicans promoting the Trump agenda, and then appears on the network — without disclosing the entire arrangement — and continues to push Trump's message.
Then Trump tweets about it during one of his regular online meltdowns.
Fox is a major cog in the right-wing propaganda and disinformation system and its hosts are profiting handsomely while filling up the Republican Party's coffers.
It makes all the more sense when you consider Trump was also once a Fox News pundit.
Published with permission of The American Independent.
IMAGE: Sean Hannity by Media Matters / Sarah Wasko