GOP Congresswoman: Men Need To Dumb Policy 'Down To A Woman's Level'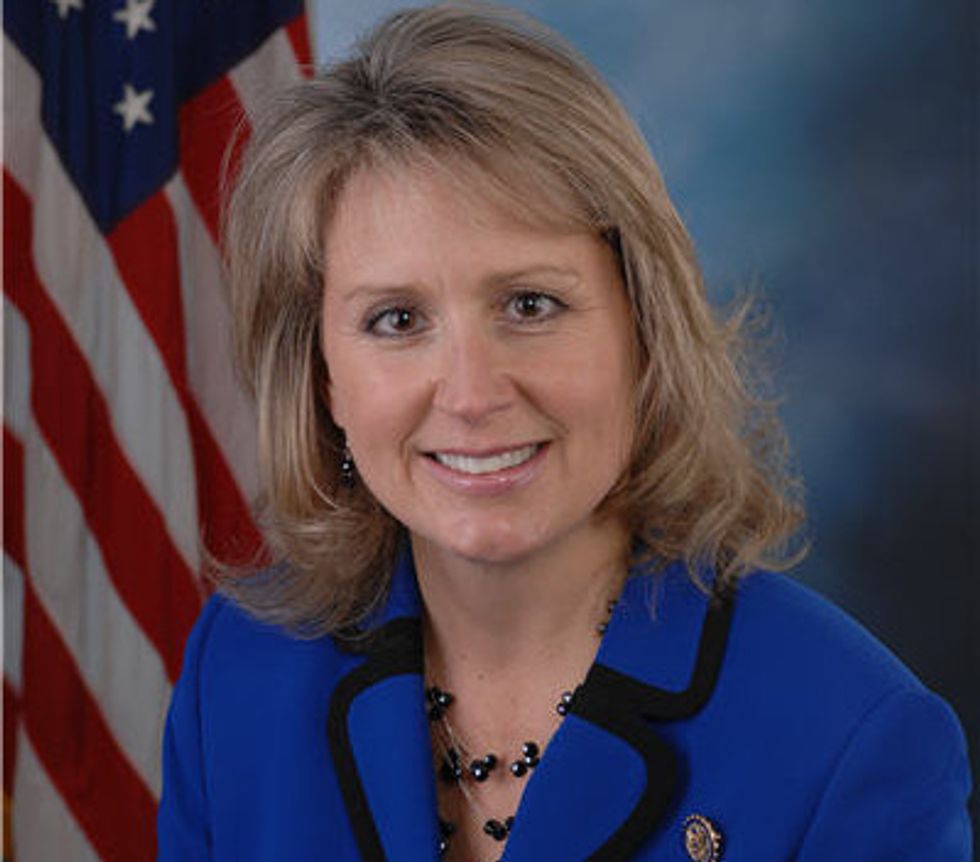 Republican efforts to combat the image of a "war on women" are still not going well. First, Todd Akin re-emerged and started talking about "legitimate rape" again. Now, a conservative conference designed to improve outreach to female voters has only succeeded in offending them even more.
On Friday, a group of conservative female politicians met to discuss how the GOP can better pitch its policies to women. The women mostly considered how to act personable and tell stories to better connect one on one with voters. That all seemed fine (although they didn't mention how the GOP actually supports women, just that it does). At first.
But then Rep. Renee Ellmers (R-NC) suggested that maybe the reason women prefer Democrats is because they aren't smart enough to understand Republican policies. She blamed this on, yes… pie charts.
"Men do tend to talk about things on a much higher level," she said, as reported by The Washington Examiner's Ashe Schow. "Many of my male colleagues, when they go to the House floor, you know, they've got some pie chart or graph behind them and they're talking about trillions of dollars and how, you know, the debt is awful and, you know, we all agree with that."
Clearly Ellmers didn't learn what pie charts are in elementary school, like the rest of the country did. Her strategy seems to be telling women they're not smart enough to understand policy, and suggesting that the conservative policies her colleagues mentioned earlier, such as reducing the debt, aren't actually something that female voters even want to discuss, because they already blindly agree with the graphs the men are presenting.
Ellmers then bizarrely went on to say that women would rather use that time for grooming, apparently because they need "more time in the morning to get ready." Right. Just because some women take longer getting ready in the morning than men, they obviously don't have time to read graphs.
She also advised the GOP to dumb everything down for those women who are too busy doing their makeup to care about the debt.
"We need our male colleagues to understand that if you can bring it down to a woman's level and what [sic] everything that she is balancing in her life — that's the way to go," she said.
Ellmers doesn't exactly have the best track record on political outreach to women. She's previously argued that men shouldn't have to pay for maternity care because it's not something they'll ever need, even though this policy would leave women with even higher health care costs.
She's also tried and failed to label the Affordable Care Act as a "war on women," claiming that the health care law was "canceling" insurance for all women, even though some plans were being dropped by insurance providers. She also ignored the fact that the ACA actually provides insurance for women who didn't have it before, and gives them access to better coverage.
In exchange for the support of more female voters, the GOP needs to stop letting politicians like Ellmers control its message. As Schow concluded after attending Friday's meeting, "If Republicans want to change the message on women's issues, they'll have to look outside Washington to do it."
Photo via WikiCommons
Interested in U.S. politics? Sign up for our daily email newsletter!