GOP Sen. Collins Vows To Oppose Anti-Abortion Court Nominee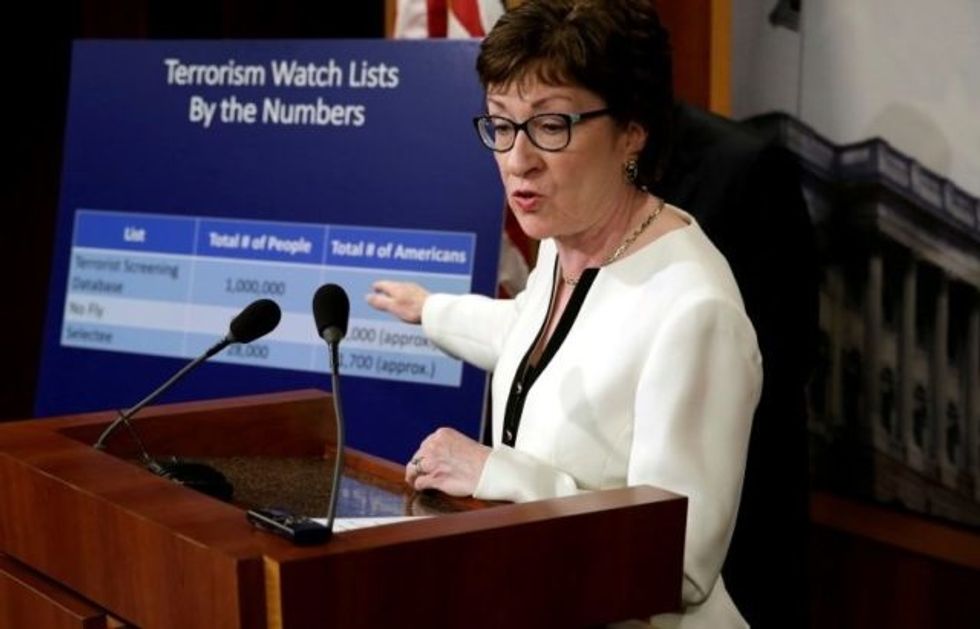 Reprinted with permission from Shareblue.
Trump and the Republicans are trying to ram through an extreme right-wing Supreme Court nominee — but Sen. Susan Collins (R-ME) might be a huge roadblock.
During Sunday morning's edition of CNN's "State of the Union," host Jake Tapper grilled Collins, one of the few pro-choice Republicans in the Senate, on her likely reactions to Trump's selections. And Collins made her most direct pledge to defend Roe v. Wade yet.
"I would not support a nominee who demonstrated hostility to Roe v. Wade ," Collins said, "because that would mean to me their judicial philosophy did not include a respect for established decisions, established law."
Collins also strongly urged Trump to go "beyond" the list of 25 candidates he's made public, which includes hard-right nominees hand-picked by the Federalist Society .
Collins also noted that Roe has been "settled law" for 45 years, that it "involves a constitutional right, and has been reaffirmed by the court 26 years ago."
Collins' pledge will come as a relief to many after the Maine senator's recent statement that Collins would not consider a nominee's position on Roe v. Wade , or any other "litmus test," during the confirmation process.
Her vote will be extremely important in the Supreme Court nomination fight, since Republicans hold a 51-49 majority, and any nominee needs a majority vote to be confirmed.
On the other hand, Collins also defended her vote for Justice Neil Gorsuch, telling Tapper that she doesn't think Gorsuch would overturn Roe . That notion is belied by Gorsuch's fetish for "plain meaning," as well as the excitement he has generated among anti-choice activists.
However, Gorsuch replaced the late Justice Antonin Scalia, who was definitely not a swing vote. Kennedy was — and perhaps Collins realizes how bad it would be for women to replace Kennedy with an opponent of abortion rights.
Collins' latest statement is the most encouraging sign yet that Trump is going to have a tougher time than he bargained for seating an anti-choice justice.
Published with permission of The American Independent.