GOP Strategist Fired For Criticizing Racist Immigration Policies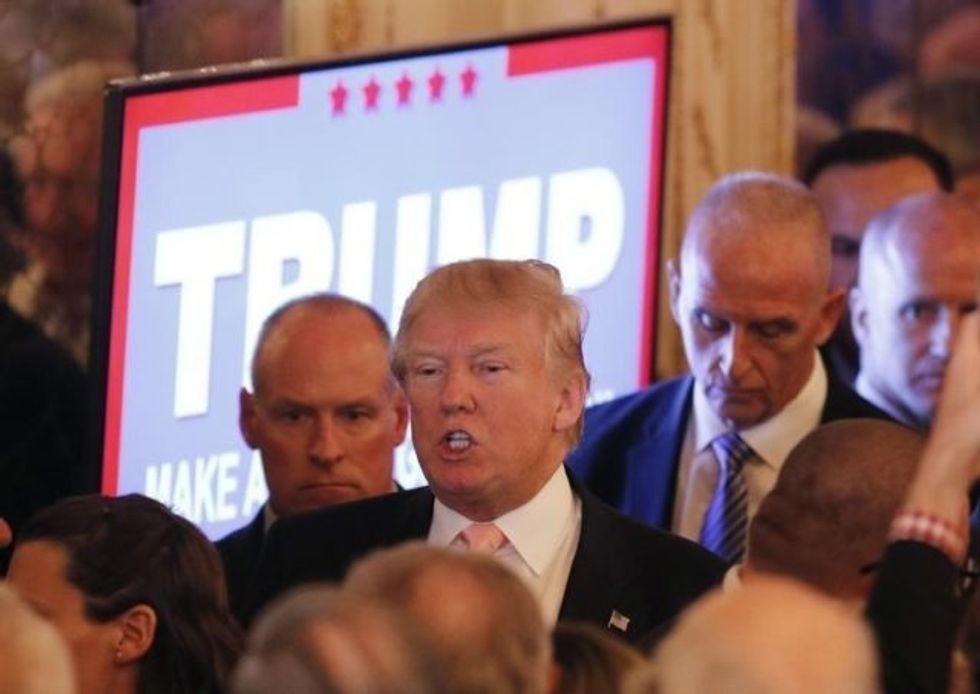 Reprinted with permission from Shareblue.
As the deadline nears for Trump to comply with a federal order to reunify the families he ripped apart, one longtime Republican strategist who worked for far-right politicians like Ted Cruz, Newt Gingrich, and Todd Akin called the "disgusting" policy out for the racist atrocity that it is.
And he immediately lost his job for doing it.
On Monday morning's edition of "MSNBC Live with Stephanie Ruhle," Rick Tyler pulled no punches in criticizing Trump's practice of taking children from their families.
"This is the most inhumane, despicable, disgusting policy that I think I've witnessed in my lifetime," Tyler said.
He suggested that "Republicans will pay for" this policy and that so-called "family values Republicans" — the kinds of Republicans Tyler has fought to elect — have already "lost on this issue" because of their failure to condemn Trump's practice.
"I'm upset as a conservative Republican," Tyler continued, "because we have always been the party of family first, family values, moral values — I mean, what if these were white children?"
"If these were white children, this wouldn't happen," host Stephanie Ruhle answered.
"Exactly," Tyler said. "This is a disgusting policy. It needs to be fixed. And somebody has to pay for it."
It turns out the Republican who is paying a price is Tyler.
Within hour of that fiery yet accurate rebuke, Tyler lost his job as a campaign adviser to state Senator and U.S. Senate candidate Chris McDaniel, currently a Mississippi state senator. In a statement, the campaign called the decision "mutual," but singled out Tyler's criticism of Trump as the reason for the split.
"Senator McDaniel is a loyal and longtime supporter of President Trump, and is wholeheartedly committed to his Make America Great Again agenda," the campaign said. "Tyler, in his role as an MSNBC political analyst, has been and continues to be an outspoken critic of the President."
The campaign added that "because of this, it has been mutually agreed upon that it is in the best interest of the campaign and Mr. Tyler to go their separate ways."
Tyler has been a vocal Trump critic and paid MSNBC contributor since 2016, but tellingly, it was only after his criticism of Trump's racist and immoral child separations that McDaniel parted ways with him.
McDaniel is running to serve out the term vacated by Sen. Thad Cochran, whose Senate seat is now occupied by Republican Gov. Phil Bryant's appointee, Cindy Hyde Smith. McDaniel, a neo-Confederate ally, trailed both Smith and Democrat Mike Espy in the first poll taken on the race, and Smith only led Espy by six points.
Tyler's ouster is yet another disturbing reminder that Republican politicians can tolerate a lot, even the ripping away of children from their parents, but not calling out the cruelty and racism of Trump's policies.
Published with permission of The American Independent.