Graham Says Trump Was 'Stupid' To Urge China Probe Of Bidens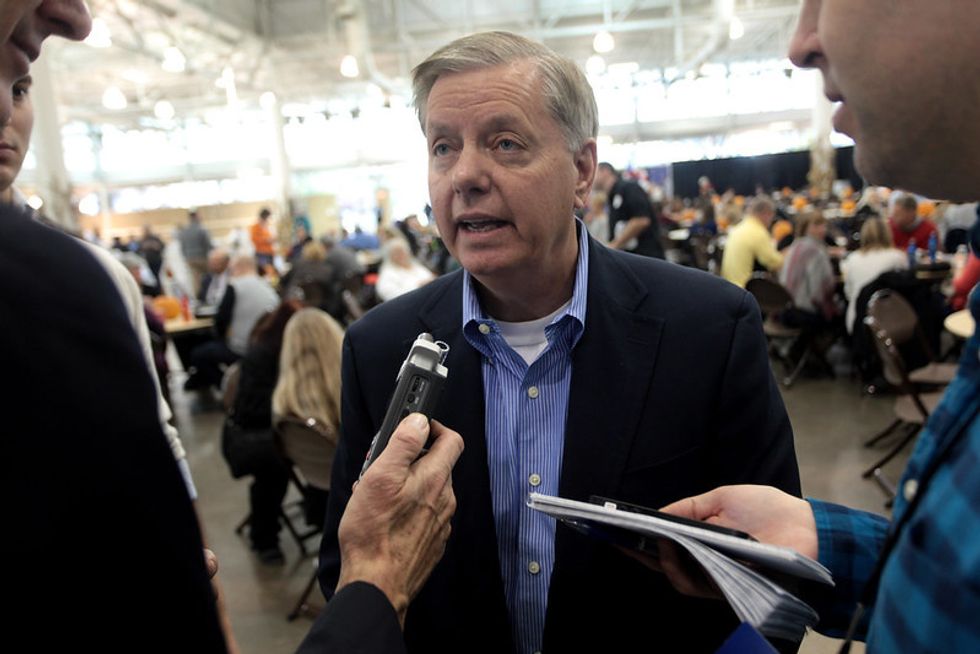 The relationship between Donald Trump and top Trump defender Sen. Lindsey Graham (R-SC) continued to show fissures over the weekend, when Graham criticized Trump's public call for China to investigate 2020 Democratic presidential hopeful Joe Biden.
"As to asking China to look into Biden, that was stupid," Graham told Axios' Jonathan Swan in an interview that aired Sunday night on HBO. "Nobody believes that China would be fair to Biden, Trump, me or you, or anybody. Bad idea. That didn't last very long."
Graham was referencing Trump's comment from the White House lawn, in which he openly called on Ukraine and China to investigate Biden. It was that very topic that sparked a whistleblower to come forward and report Trump's behavior, and what prompted a House impeachment inquiry.
Graham's comment comes after he criticized Trump's decision to pull troops out of Syria. Never one to let a critique go unanswered, Trump fired back, slamming Graham's record of supporting armed conflicts and telling Graham to focus on investigating baseless conspiracy theories that play out on Fox News.
Of course, Graham's criticism was mild, conceding that Trump has a right to be frustrated that the media — a favorite target of the GOP — isn't looking into Biden's son.
"I think that's a frustrated Trump who feels like there's two different games, that people in [the media] are never gonna really sit down and talk to Hunter Biden unless it's a softball interview," Biden said. (It's worth noting that the media has interviewed Hunter Biden and it wasn't a softball interview, but that didn't stop Graham's lazy critique.)
Published with permission of The American Independent.
Image via www.vpnsrus.com