Graham Would Hold Mueller Report Hostage — Over Hillary's Emails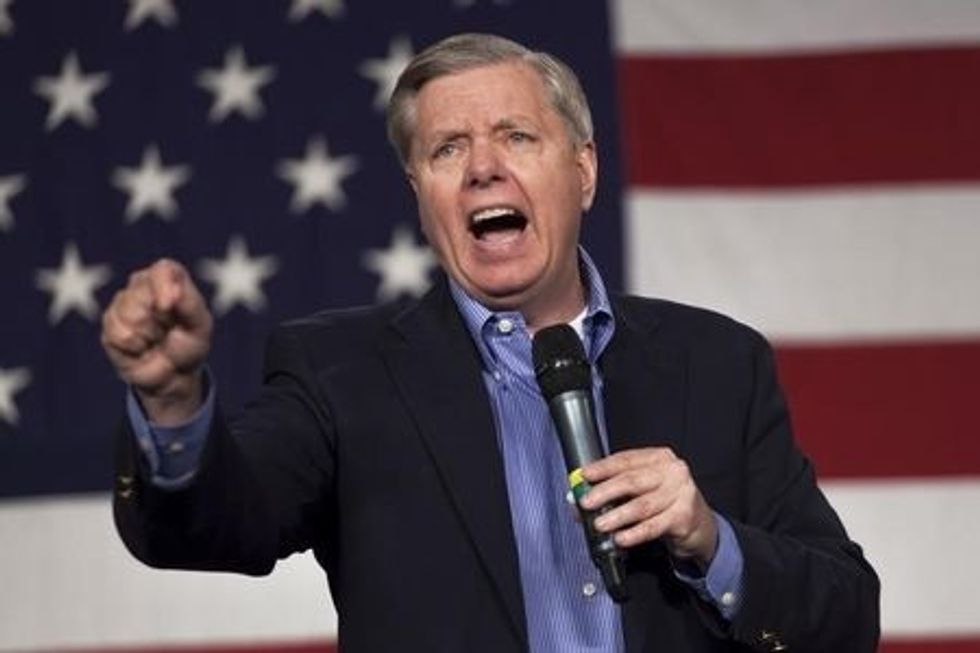 Sen. Lindsey Graham — the South Carolina Republican who's morphed into one of the bgigest Trump apologists in Congress — blocked a resolution on Thursday that would have called for special counsel Robert Mueller's report to be made public.
His reason?
He said he first needs a special counsel appointed to investigate Hillary Clinton's emails.
"We let Mueller look at all things Trump related to collusion and otherwise," Graham said on the Senate floor, after blocking a request for a vote to demand Mueller's report be made public. "Somebody needs to look at what happened on the other side and find out if the FBI and the DOJ had two systems, one supporting the person they wanted to win and one out to get the person they wanted to lose."
Let's be clear, Clinton's use of a private email server was heavily investigated, and it was determined that there was no case to bring against her. Then-FBI Director Jim Comey went on to break long-standing protocol to announce in detail why Clinton wouldn't be charged — words Trump and other Republicans exploited in order to win elections in 2016.
Appointing a special counsel to investigate something that has already been investigated in great detail is a waste of time and money for some kind of bizarre revenge fantasy Republicans like Graham still hold.
Let's also be clear: Graham's demand for a special counsel for Clinton in order to allow Mueller's report to be public is even out of step with the most fervent Trump toadies in the House — who voted almost unanimously earlier on Thursday to say Mueller's report should be made public. Just four House Republicans didn't vote for the resolution demanding Mueller's report be made public, and those Republicans instead voted present — a form of protest vote — rather than voting no.
Ultimately, however, Graham's stunt is in line with his embarrassing attempt to remain "relevant" and fend off a primary in his own 2020 Senate re-election bid in South Carolina.
Published with permission of The American Independent.