'Gravity' Director Cuaron Says Oscar Talk Premature
@AFP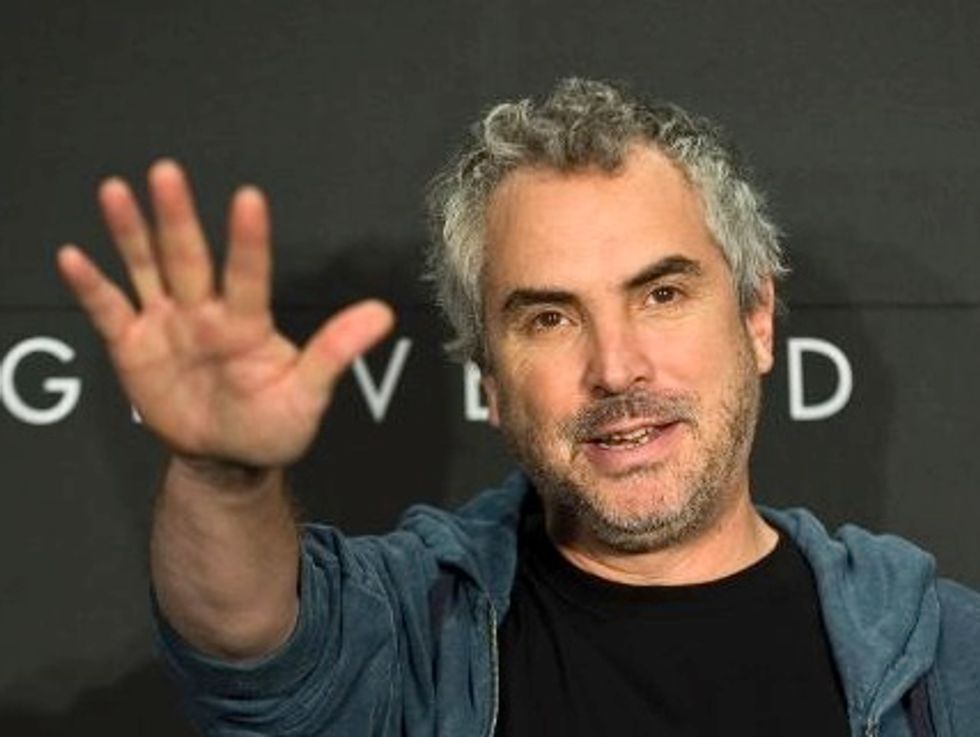 Mexico City (AFP) – Mexican filmmaker Alfonso Cuaron said Wednesday he was surprised by the success of his space thriller "Gravity" and insisted that it was too soon to think about the Oscars.
The film, starring Sandra Bullock and George Clooney as astronauts adrift after a space accident, has garnered rave reviews and a North American box office record for an October release by earning $55.8 million in its debut weekend earlier this month.
"We did not expect such a response," Cuaron told a news conference during a presentation of his film in a Mexico City hotel.
The movie has generated an Oscars buzz and drawn comparisons to Stanley Kubrik's 1968 sci-fi classic "2001: A Space Odyssey" ever since it opened the Venice film festival in August.
But when asked whether "Gravity" could win more than one Academy Award, Cuaron said: "The truth is — thinking, dreaming about it — no. It is too early."
The film has won plaudits from legendary Hollywood directors Steven Spielberg, Quentin Tarantino and James Cameron, who called it "the best space film ever done."
Cuaron, who shot to fame with the 2001 Mexican drama "Y Tu Mama Tambien," said he had received calls and emails from colleagues offering praise.
"I understand this coming those whom I more or less know, but it's something else (to get calls) from old masters with whom I have no relationship and who suddenly communicate in this way," the 52-year-old director said.
"I can't ask for more," said Cuaron, who was accompanied by his 31-year-old son Jonas, who co-wrote the screenplay with him.
AFP Photo/Ronaldo Schemidt