Hannity Urging New Attorney General To Investigate Trump's Enemies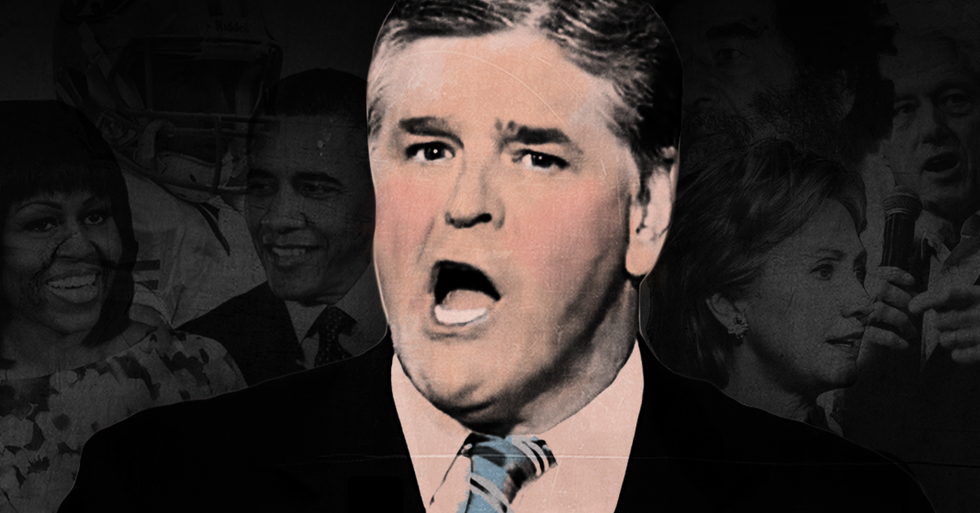 Sean Hannity, the Fox News host with the ear of President Donald Trump, has a message for newly confirmed Attorney General William Barr: Investigate the president's political enemies — from former leaders of the Justice Department and FBI to Obama administration appointees to former Democratic presidential nominee Hillary Clinton — or suffer the consequences.
Fox's leading propagandists spent much of former Attorney General Jeff Sessions' tenure denouncing him over his refusal to turn their conspiracy theories into federal investigations. Hannity apparently has reason to believe that Barr, who has spoken favorably about the notion of appointing a special counsel to look into the Uranium One pseudo-scandal about Clinton, will be more pliable.
On Thursday night, just hours after the Senate confirmed Barr, Hannity crowed, "My sources telling me tonight things are happening as we speak." The Fox host went on to detail numerous purported crimes he said had been committed by 10 "deep state actors," including former FBI Director James Comey, former CIA Director John Brennan, and former Director of National Intelligence James Clapper.
"Over the next year with a brand new attorney general, William Barr, this country — we've got to decide," Hannity concluded. "You want to save the United States? You want to be a constitutional republic? You want equal justice under the law? Do you want a dual justice system, or do you want America to be handed off to your kids and grandkids as a banana republic?"
Later in the program, Gregg Jarrett, the Fox legal analyst whose role at the network is to explain why the president and his team did not break the law but all of his critics did, claimed that "more than a dozen" Obama-era officials had committed crimes and that Barr "should haul them all in front of a federal grand jury."
"What about Hillary? Does she get held accountable?" Hannity asked. "They should reopen the investigation; it was a fraud," Jarrett responded.
Hannity has been urging Barr to investigate Trump's enemies and predicting that he would do so ever since Barr was nominated in December.
On January 15, the day of Barr's confirmation hearing before the Senate Judiciary Committee, Hannity presented a "road map of corruption for the new attorney general-to-be," dozens of federal crimes that, according to Jarrett, may have been committed by 10 Obama-era officials.
The Fox host added that Barr "must also revisit Hillary Clinton's various crimes, like, oh, deleting subpoenaed emails, and deleting your hard drive and washing it with BleachBit and busting up devices and ripping out SIM cards."
Over the past month, Hannity and his cronies have maintained a constant drumbeat of calls for Barr to probe these officials. His is not the only program generating such demands; on Thursday night, Fox Business host Lou Dobbs urged Barr to investigate Chief Justice John Roberts because of his purported role in the surveillance of a Trump campaign aide.
Fox has vast influence over the Trump administration because the president both regularly watches the network's programming and privately seeks advice from its commentators. Trump's decision this week to declare a national emergency in order to obtain border wall funding, for example, came after Hannity and Dobbs spent weeks demanding that action. And Sessions' own relationship with the president was damaged in no small part because Trump kept hearing his Fox allies lashing out at his attorney general.
Barr is being presented with a choice: He can follow the directives of Hannity and his crew and conduct rigorous investigations into Clinton and other Fox targets, or he can try to weather the storm that they will create if he refuses to do so.