Historian Explains Why Trump Hates 'Rat' John Dean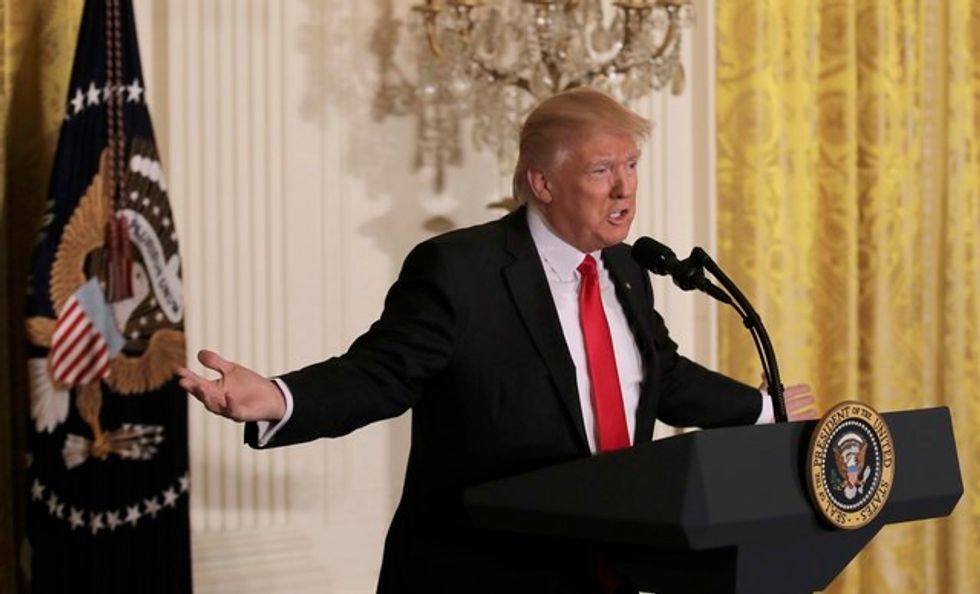 Reprinted with permission from AlterNet.
President Donald Trump himself is now invoking allusions to the Watergate era as he attacks the ongoing investigation into his ties to Russia's interference in the 2016 campaign — and he is bizarrely only making himself look even more guilty in doing so.
Timothy Naftali, a CNN presidential historian, spoke with host Brooke Baldwin Monday and argued that Trump is now echoing President Richard Nixon's defenders during the Watergate scandal. They discussed Trump's recent referral to John Dean, the White House counsel who ended up testifying against the president, as a "rat."
"I learned when I was director of the Nixon library that there is a core of people in the United States who are Nixon Watergate defenders. For them, John Dean is a villain," he explained. "So President Trump, who was friends with Roy Cohn, is channeling that kind of hatred of John Dean."
He continued:
Why did they hate him? Let's talk about why they hate John Dean. In March of '73, John Dean … lays this out and he says Mr. President, we have a problem. We are paying hush money. We are being blackmailed by these Watergate burglars. And he tells this to the president so the president can stop it and say, we're not going this. But instead, the president says, 'Well, how much money is it going to cost to keep it going?' John Dean comes out of this conversation, and then over the next couple of days begins to think that, 'Oh, you know what they are going to hang me out to dry. This president knows about the cover-up. He's in the middle of it. And I'm the next to go.' He gets a criminal defense attorney and then he goes to the prosecutors.
After that, Dean became the first insider to testify against Nixon in the Senate's investigation.
"It turns out he is telling the truth," he said. "The president is at the center. But for Nixon defenders, they never forgave him for turning his back on the president, even though that meant committing a crime along with him."
"So then not only is our current president referring to this man who told the truth — calling him a 'rat' — he also compared the special counsel Robert Mueller to one of the most disgraced men in history, Sen. Joseph McCarthy," Baldwin replied.
"What he said about Mueller is beyond outrageous. It's poisonous," said Naftali.
Watch the clip below:
Cody Fenwick is a reporter and editor. Follow him on Twitter @codytfenwick.