Hollande On NSA Row: 'Mutual Trust Has Been Restored'
@AFP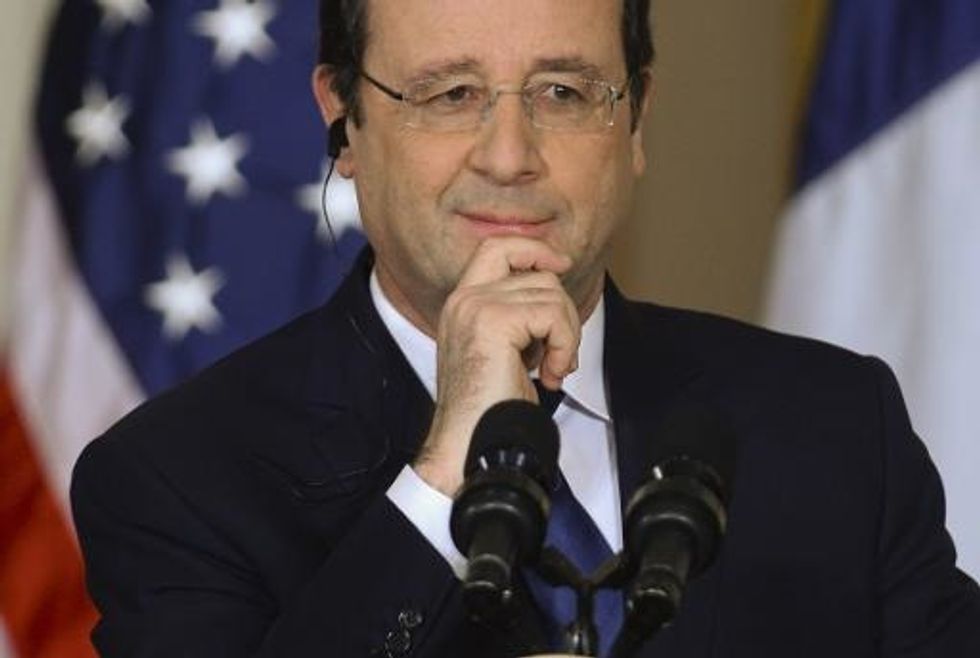 Washington (AFP) – French President Francois Hollande, speaking alongside his U.S. counterpart Barack Obama, said Tuesday that the two allies had resolved their differences over American digital eavesdropping.
Leaders from many U.S. allies, including Germany's Chancellor Angel Merkel, were angered by intelligence leaker Edward Snowden's revelation that the United States monitors their telephone calls.
But it is not known if Hollande's own telephone was tapped, and France has been more cautious in its critique, emphasizing the importance of its intelligence cooperation with Washington.
"We wanted to fight against terrorism, but we also wanted to meet a number of principles. And we are making headway in this cooperation. Mutual trust has been restored," Hollande said.
Hollande has not allowed concern over U.S. spying to darken the mood of a much-anticipated state visit to Washington, but he did reiterate European concerns about data privacy in the Internet age.
"Mutual trust must be based on respect for each other's country, but also based on the protection of private life, of personal data," he said, during a joint White House news conference.
Last year, information technology contractor Snowden fled from his job at the U.S. National Security Agency's Hawaii offices, carrying with him a vast trove of classified intelligence information.
The fugitive turned over the material to journalists, launching what has become a steady drip-feed of revelations about the NSA's activity, much of it embarrassing to Obama's administration.
Outrage in the United States has concentrated on the news that the NSA routinely swept up vast quantities of "metadata" attached to private calls made by ordinary Americans.
But internationally, allied leaders have been angered to learn that their own cellphone conversations have been tapped by U.S. agents.
AFP Photo/Jewel Samad