House Foreign Affairs Chair: We'll Probe Trump's Secret Talks With Putin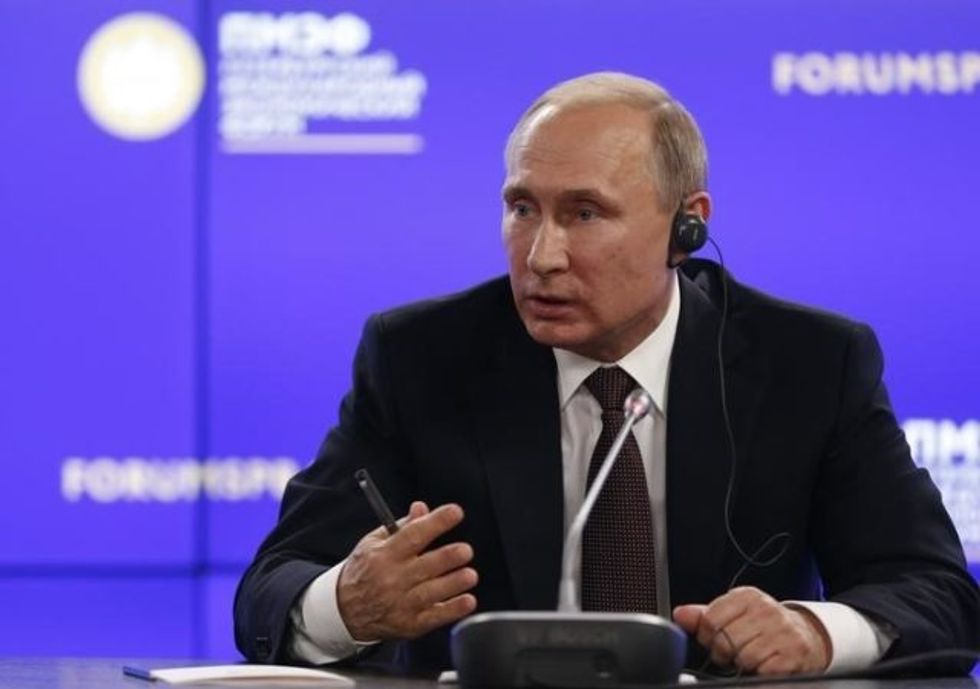 Reprinted with permission from Shareblue.
Trump spent the weekend melting down as major stories described his unsavory relationship with Russian dictator Vladimir Putin. But Trump's troubles are only beginning, as the new House majority is determined to shine light on the situation.
"We will be holding hearings on the mysteries swirling around Trump's bizarre relationship with Putin and his cronies," Rep. Eliot Engel (D-NY), the new chair of the House Foreign Affairs Committee, said in a statement. Engle is determined to look into Trump's activities and uncover "how those dark dealings affect our national security."
The statement comes on the heels of two major stories from the weekend highlighting Trump's unusual behavior when it comes to Putin.
After Trump fired FBI director James Comey, the FBI "began investigating whether he had been working on behalf of Russia against American interests," reports the New York Times. America's own counterintelligence officers were concerned Trump's "actions constituted a possible threat to national security."
The day after the Times report, the Washington Post reported Trump's bizarre activities after meeting with Putin. At least once, Trump "[took] possession of the notes of his own interpreter and instruct[ed] the linguist not to discuss what had transpired with other administration officials," the Post reports.
What was Trump hiding? Why was he so concerned about those notes getting out? Did the FBI uncover evidence that Trump was working against American interests?
"America deserves the truth," Engel said, "and the Foreign Affairs Committee will seek to get to the bottom of it."
In 2018, voters made clear that Republican complicity in Trump's "dark dealings" with Putin and Russia was unacceptable. In a historic election, voters put Nancy Pelosi (D-CA) back in charge of the House with a mandate to hold Trump accountable for his actions. For two years, Republicans acted as accomplices, refusing to uphold their constitutional duty as a co-equal branch of government.
But those days are over.
Engel's hearings will be just one of several seeking to uncover the truth of Trump's actions. In early February, Trump's longtime attorney and "fixer," Michael Cohen, will publicly testify before a House investigative committee. As more truth comes to light, the GOP is panicking and attacking the efforts of House Democrats.
"Every time Trump meets with Putin, the country is told nothing," Engel said. With Republican no longer able to cover up Trump's "bizarre" relationships, the country will soon learn a great deal more about Trump, Putin, and their dark dealings.
Published with permission of The American Independent.