House Republicans Seek To Stonewall Voter Suppression Probe
@LauraClawson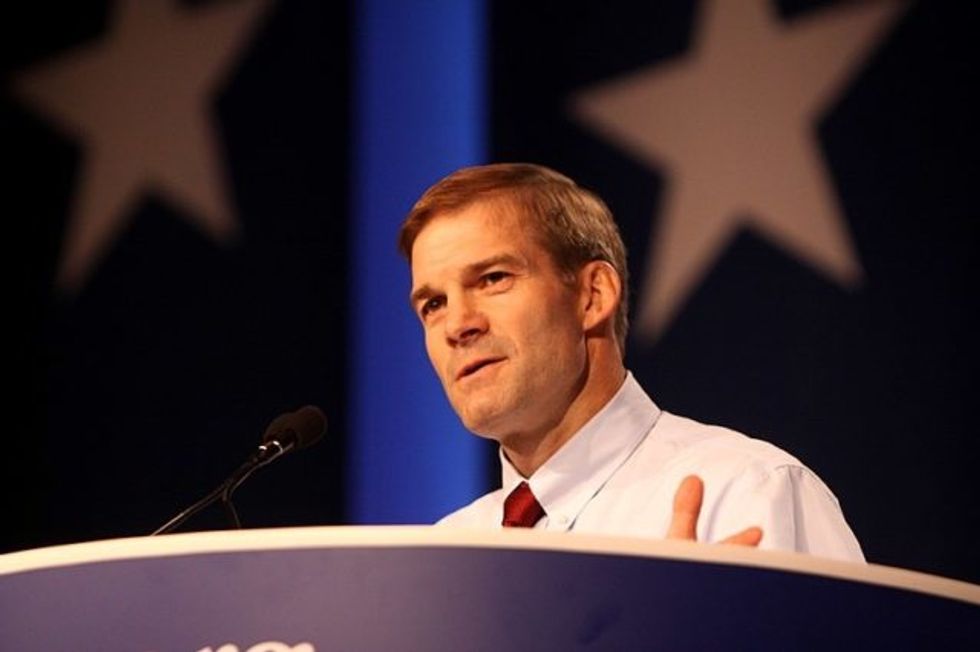 Reprinted with permission from Alternet.
Republicans are strongly hinting to state officials that they should stonewall the House Oversight Committee's investigation into voter suppression. A letter signed by Rep. Jim Jordan (R-OH) and other Republicans claims that the investigation raises "serious federalism concerns" and is "partisan." Rep. Elijah Cummings (D-MD), the committee chair, responded forcefully: "With a Democratic President, there was no allegation too small to investigate, but now that Donald Trump is in the White House, there is apparently no scandal too big to ignore."
Rep. Jamie Raskin (D-MD), the chair of the civil rights subcommittee carrying out the investigations into voter suppression in Kansas, Texas, and Georgia, likewise pushed back, citing a "solemn duty" to investigate "state-based assaults on popular democracy like the reported purges of hundreds of thousands of voters and the relocation of municipal polling places outside of municipal boundaries." And that solemn duty is absolutely within the committee's rights, Raskin added: "It is obviously within our power under the Supremacy Clause and the Bill of Rights to conduct constitutional oversight in order to protect voters' rights in the states, resistance by partisan state officials notwithstanding."
This isn't the first time House Republicans have tried to get the subjects of Democratic investigations to stonewall. They've also been sending letters to drug companies suggesting they not comply with information requests on prescription drug prices.
Those Republicans sure do like to stand up for the little guy, taking sides against voters and people struggling to pay for prescription medications.
IMAGE: Rep. Jim Jordan (R-OH), ranking member of the House Oversight Committee.