House Republicans Shamed Over Ivanka's 'Private' Emails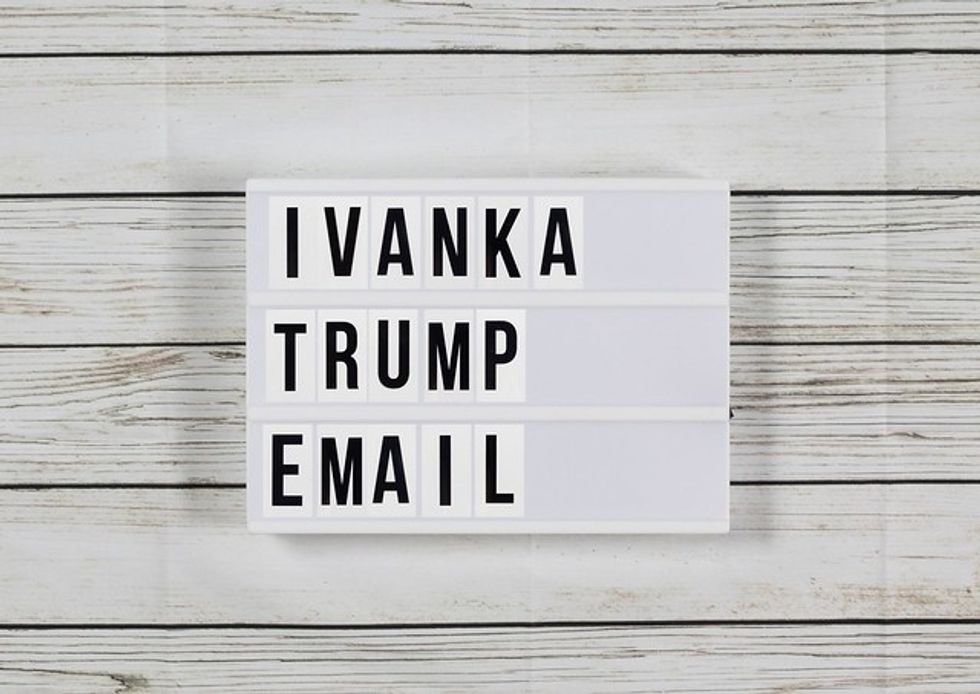 Rep. Rashida Tlaib (D-MI) called out House Republicans on Thursday for attempting to stop the Oversight Committee from issuing a subpoena for the emails of Ivanka Trump and others who conducted official business using personal accounts.
"I think it's really important for my colleagues to understand that we're talking about transparency and talking about oversight," said Tlaib. "These are messages that impact the American people."
"Right now all I hear is this fear from the other side of information that may come about Ivanka, and we gotta protect Ivanka," she continued.
"That's all I hear is that you're choosing to protect family members of this current administration that have access to information — they are at the table making decisions on behalf of the American people. They don't have any privacy anymore. They also have to be accountable to us in this chamber."
On Thursday, the committee voted 23-16 to authorize Chairman Elijah Cummings to subpoena emails and texts between White House officials sent using personal accounts. Ivanka Trump sent hundreds of emails on White House business using her personal account throughout 2017. Her husband, Jared Kushner, did the same. Both are currently employed as senior aides to Trump.
The White House has not responded to previous, bipartisan requests for information, so Cummings said the subpoena "has become necessary."
"The Committee has obtained direct evidence that multiple high-level White House officials have been violating the Presidential Records Act by using personal email accounts, text messaging services, and even encrypted applications for official business—and not preserving those records in compliance with federal law," Cummings said in a statement.
Rep. Jim Jordan (R-OH), the highest-ranking Republican, objected to the vote on the subpoena.
"This subpoena is for personal emails — who their domestic help is, who's watching their — that's ridiculous," said Jordan, mischaracterizing the subpoena. The request only seeks preservation of emails relating to official White House business.
Tlaib responded, saying, "It stopped becoming personal when they got access into the room. It stopped becoming personal when they got security clearances. It stopped becoming personal when they're in the room making decisions that impact the American people."
Jordan's position is an about-face from the one he held years ago.
In 2015, when then-Secretary of State Hillary Clinton was testifying before Congress about the Benghazi attack, Jordan asked her to provide his access to her private email server.
"If the FBI finds some of these e-mails that might be deleted, as they're reviewing your server, will you agree to allow a neutral third party — like a retired federal judge — to review any e-mails deleted to determine if any of them are relevant to our investigation?" he asked.
Now, when it is Ivanka Trump's emails that are in question, Jordan now believes in keeping them out of the public view, even though she works for the taxpayers.
Published with permission of The American Independent.