Huckabee Says Judge Curiel Has 'A Liberal Agenda' — But He Can't Say How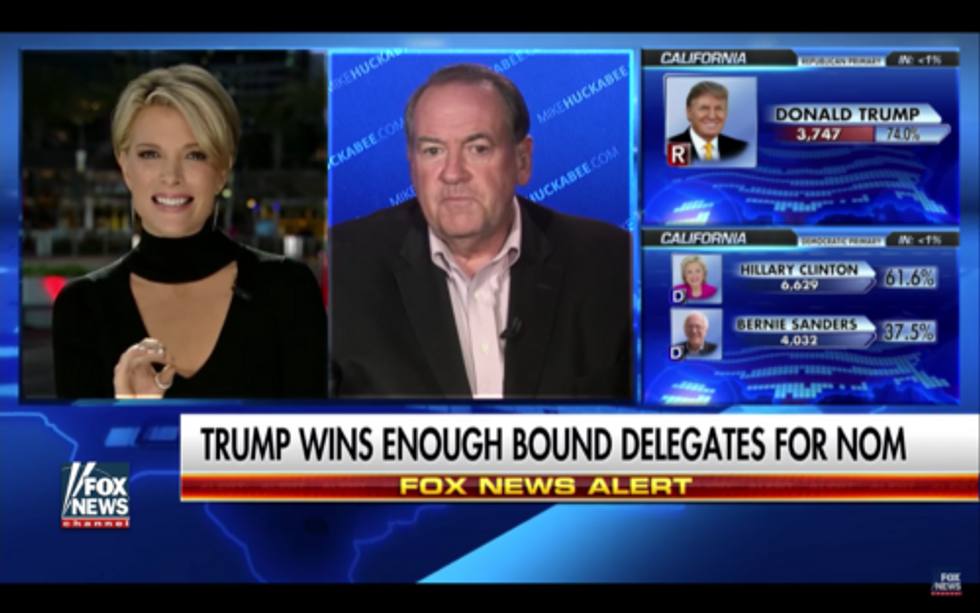 In an interview Wednesday night with Fox News' Megyn Kelly, Mike Huckabee defended Donald Trump's racist comments against the federal judge overseeing two of his Trump University lawsuits.
According to Huckabee, the judge, Gonzalo Curiel — who Trump said would not be able to rule impartially over the case because of his Mexican heritage — in fact has "a political agenda" and a "built-in liberal bias."
When Kelly pushed Huckabee on evidence of Judge Curiel's liberal bias, however, he could not find evidence to support his claim of this agenda. "Honestly, I've not spent a whole long of time digging through the details," Huckabee said.
Photo and video: Fox News.