'Hundreds' Of Americans Linked To IS: Lawmaker
@AFP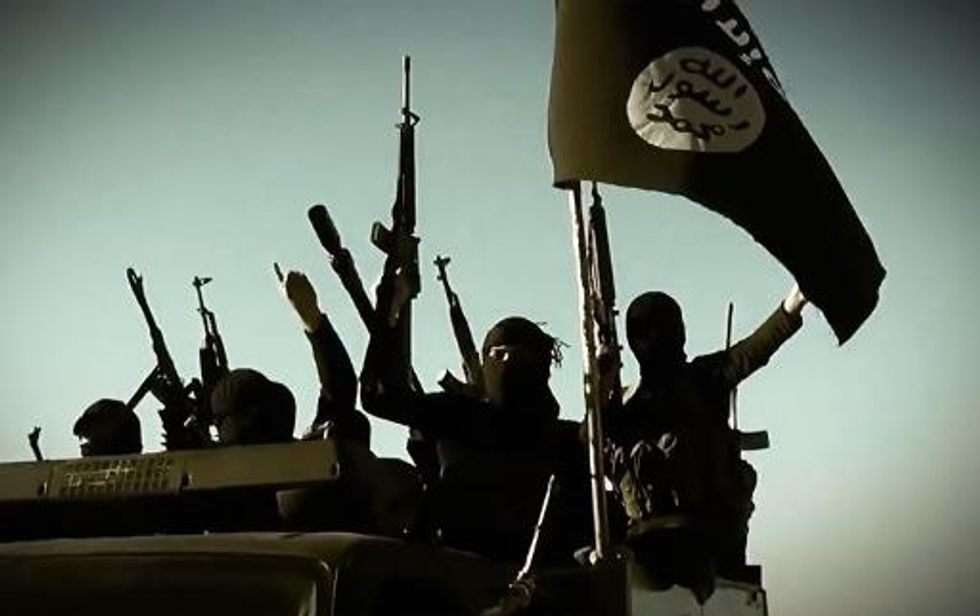 Washington (AFP) – Several hundred U.S. citizens may have had contact with Islamic State jihadists in Syria, the chairman of the powerful House Intelligence Committee said Sunday.
Republican lawmaker Mike Rogers, a former FBI agent, told Fox News Sunday he was concerned about efforts to keep track of Americans who had links to the group.
"It's in the hundreds that have at least one time traveled, participated and trained with them," Rogers said.
"Some have drifted back, some have gone to Europe."
The U.S. State Department has previously estimated that more than 100 U.S. citizens had traveled to Syria to join radical groups such as the Islamic State.
"I'm very concerned because we don't know every single person who has an American passport that has gone and trained and learned how to fight," Rogers said.
He also raised concerns about the estimated 500 British citizens and "several hundred" Canadians believed to have traveled to Syria, noting that passport holders from those countries could both enter the United States without a visa.
U.S. officials last week confirmed an American fighting for Islamic State was killed earlier this month in Syria.
Separately Sunday, another U.S. lawmaker said a strategy to fight militants in Syria could become clearer next week.
"We don't have the information which hopefully we'll have in the next week or so what the plans are going to be," Dutch Ruppersberger — the top Democrat on the House Intelligence Committee — told CNN's State of the Union.
"A lot of it is classified. You don't tell an enemy you're coming in to attack them. That's the number one issue. You don't respond to the media. You respond to the endgame."
On Saturday, the United States carried out limited strikes outside north Iraq for the first time since its air campaign against militants began more than three weeks ago, and aircraft from several countries dropped humanitarian aid to the Shiite town of Amerli.
AFP Photo