Hungry Schoolchildren Are Refused Lunch; Made To Throw It Out Instead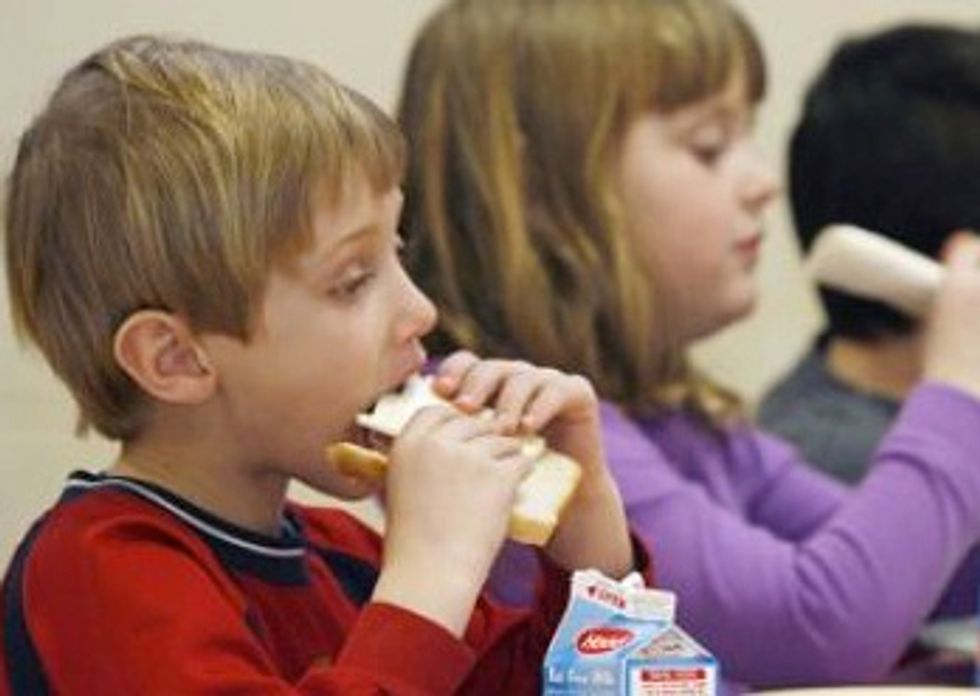 They say "you are what you eat." But if what you are is behind on your lunch payments, what you eat is nothing — at least if you're a child at the Coehlo Middle School in Attleboro, MA.
At least 25 students this week were told that if they had a negative balance — even five cents — on their prepaid lunch cards, they not only would not get any lunch, but would have to dump out the food they would have eaten.
The school attributes the decision to Whitson's Culinary Group, which runs the cafeteria and employs the contracted workers. Principal Andrew Boles apologized for the incident, saying, "My expectation is that every child, every adult, every parent, every student, every teacher is respected in this building, and that didn't happen…because of Whitson's."
However, CNN could find no evidence of this policy ever being implemented in the 80 New England schools supplied by Whitson's, and the company denies such a policy even exists. "Employees had taken it upon themselves to institute this change; it was not condoned or approved," insisted Whitson's spokesperson Holly Von Seggern. "We had absolutely no idea."
"I told him this is bullying, neglect, child abuse. You can't do that to children," said Jo-An Blanchard, a parent whose son was among those children who went hungry. "He said 'because I was a dollar short they made me throw my lunch away and I couldn't eat.'"
Parents who owe lunch money are supposed to be given a three-day "grace period" and a written warning, but Blanchard said this didn't happen. According to CNN, "kids with a negative balance usually receive 'a cheese sandwich, a fruit and vegetable, and milk.' Then the company contacts the parents about payment."
Unfortunately for these middle-school kids whose parents were either poor or absent-minded, it was decided that throwing away their food was preferable to notifying parents or feeding hungry children, all for the sake of a nickel.
AP Photo/Toby Talbot