I Say Potato, And He Says Chips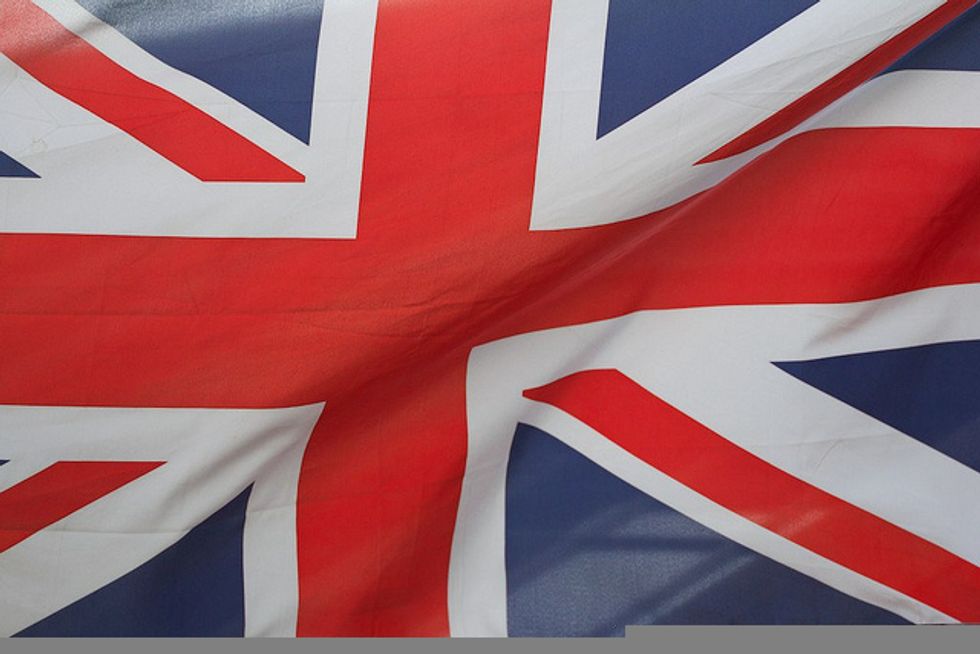 I should have been listening to the answers about the Federal Reserve. Or the tax code. Or, God help us, the gold standard.
But I couldn't. Here was the fourth Republican debate, and all I could concentrate on was Gerard Baker's accent.
It bothered me all night.
Gerard Baker is the editor-in-chief of The Wall Street Journal. I have never met the guy. We travel in different circles.
He travels in a posh New York circle, I would imagine. And I don't have a circle.
But that's OK. And it made perfect sense for Fox Business and The Wall Street Journal, which were sponsoring the debate, to make Baker one of the moderators.
I had nothing against Baker in theory. But then he would begin to speak.
And I would hear that rich, plummy British accent. Which usually doesn't trouble me. On the contrary. I like the British. Hands across the sea, the special relationship, Britain as our closest ally — I'm for all of it.
I don't even mind that whenever Americans hear a British accent, they automatically award the speaker an extra 50 IQ points.
But I just wondered whether we really needed a noncitizen to moderate a debate for a U.S. presidential candidacy.
We couldn't have found somebody who legally will be able to vote next November?
Then it hit me. I had become Donald Trump.
I had become someone who cares whether or not a person is a citizen.
Why should it matter? It should not.
Neil Cavuto, born in Westbury, New York, would ask questions, and Maria Bartiromo, born in Brooklyn, New York, would ask questions, and I would pay attention to what they were asking and how the candidates were answering.
And then Baker would ask a question, and I would be thrown off. I couldn't help thinking: Could this guy even legally stand within 100 yards of a voting booth on Election Day?
But maybe he is a U.S. citizen, I thought. You can't go by an accent.
So I looked on Wikipedia to find out. And Baker is not there.
I thought nobody was not there. How could the editor-in-chief of The Wall Street Journal not be on Wikipedia?
What is he covering up? And how many quid did he have to pay to cover it up?
I Googled Baker, and I could find surprisingly little. "Corpus Christi" came up in one result, and I told myself that he has the oddest Texas accent I have ever heard.
Then I opened up the story and found that Baker graduated from Corpus Christi College at the University of Oxford. That's Oxford, England, by the way, not Oxford, Mississippi.
The only real interview I could find with Baker appeared on a blog called How Did They Do It? Baker talked a bit about his past, including his past politics. Though a conservative today, he was on the left when he was in college (or "at university," as the Brits are wont to say).
"I had never been a communist, or even close," Baker said, "but like most of the European left, certainly the British left, I viewed myself as somewhere between American capitalism and Soviet communism."
Which would make him Bernie Sanders? Somehow I don't think so.
Baker moved to the United States in the late 1980s, according to one account, and has been here ever since.
That would have given him more than enough time to become a U.S. citizen, but did he ever do so?
Now I was really curious. And because I do have a few actual sources, I reached out to them by email late Tuesday night, and one came through: I am reliably informed that Baker is a citizen of the United Kingdom.
Which is OK. Which is fine. And I'm sure he goes back to the United Kingdom a lot to visit friends and relatives and to recharge his accent.
I'm just glad Donald Trump doesn't know Baker is not a citizen.
Trump would have built a wall around him.
Roger Simon is Politico's chief political columnist. His new e-book, Reckoning: Campaign 2012 and the Fight for the Soul of America, can be found on Amazon.com, BN.com and iTunes. To find out more about Roger Simon and read features by other Creators writers and cartoonists, visit the Creators Web page at www.creators.com. COPYRIGHT 2015 CREATORS.COM
Photo: Rob Howard via Flickr