In Soccer, The 'Globalist' Cosmopolitans Win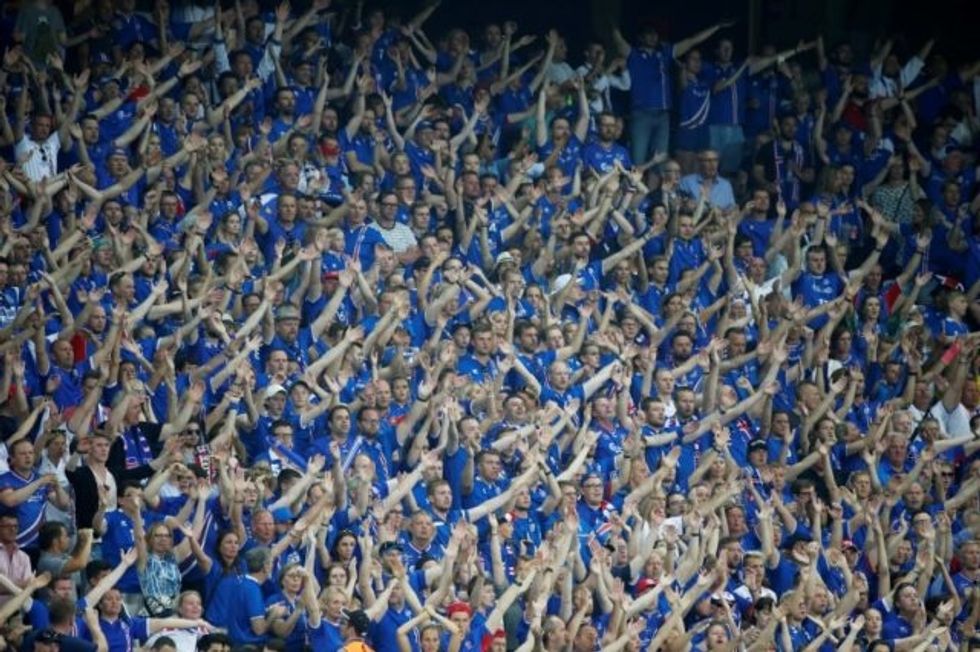 Reprinted with permission from Uexpress.
I suppose that if Ireland had played in the recent World Cup, I'd have cheered them on. As a child, I was taught to be Irish before American, although nobody saw those as conflicting identities. My family's was a relatively benign version of Hibernian nationalism, probably because World War II had made the British seem more allies than enemies.
"You're no better than anybody else," my father would insist, "and nobody's better than you!" Accept no slight, never forget and never back down. That was the essence of Irish-Americanism to me. None of my close relatives had ever been back to Ireland, although all eight great-grandparents were born there. Being "black Irish" — dark eyes, dark hair — I was a bit disappointed when my Ancestry.com DNA test came back relentlessly Celtic. I was hoping for something more exotic.
Years later, I asked a friendly bookseller in County Cork why the native Irish seemed so warm and gentle compared to the clenched jaws and knotted fists of their American cousins.
"Well, we had our revolution, didn't we?" she said. "'Twas a hundred years ago, wasn't it? And so we've quite forgotten."
I do feel very much at home there.
Anyway, instead of Ireland, I supported France. My wife's people are Louisiana French, and she loves it there: the most beautiful country on Earth, she thinks, and I don't dispute it. People in Paris sometimes stop Diane to ask directions, forcing her to explain in pidgin French that she's lost, too. Our dear friend Alain, a visiting professor I met on a tennis court in Texas years ago, is a passionate supporter of "Les Bleus."
Although I know very little about futbol, it was also my opinion after watching parts of several matches that France's team had the best athletes. Readers may not be astonished to learn that I do enjoy watching my opinions validated.
So I was fascinated by the controversy that began when "The Daily Show" comic Trevor Noah got all ethnic — or was it racial? — about France's victory. "Africa won the World Cup! Africa won the World Cup!" Noah, a mixed-race South African by birth, chanted. "I mean, look, I get it: They have to say it's the French team. But look at those guys. You don't get that tan by hanging out in the south of France!"
Noah played it for laughs. Indeed, six of France's starting 11 shared African or North African roots. However, one viewer who was not amused was Gerard Araud, the French ambassador to the United States.
A representative of Emmanuel Macron's government, which celebrated the World Cup win as a triumph of French cosmopolitanism and a repudiation of anti-immigrant politicians, the ambassador sent Noah a testy letter.
"As many players have already stated themselves," he wrote, "their parents may have come from another country, but the great majority of them (all but two out of 23) were born in France; they were educated in France; they are French citizens. They are proud of their country, France.
"Unlike the United States of America," he continued, "France does not refer to its citizens based on their race, religion or origin. … By calling them an African team, it seems you are denying their Frenchness. This, even in jest, legitimizes the ideology which claims whiteness as the only definition of being French."
Did the ambassador protest too much? Maybe so, although the players themselves went out of their way to emphasize their love of country. Most agreed with French NBA player Nicolas Batum, who advised people saying, "Congrats Africa in the World Cup" to stick a sock in it.
"Yes my dad and my last name are from Cameroon," Batum wrote, "but I was born, raise(d), educated, taught basketball in France. Proud to be FRENCH. I'm playing for the youth in France who wants to be like us and make the country proud. And I'm proud of that and our 2018 world champ."
See, in a French context, the notion that race transcends citizenship is a Nazi idea, and therefore deeply offensive. Noah, however, played the controversy like a Monty Python skit, reading the ambassador's letter in a mock French accent and wisecracking that rather than the "diversity" Araud celebrated, "I think it's more a reflection of France's colonialism."
Noah's audience took that as a real zinger. Apropos of the athletes, the comic then asked, "How did you guys become French? How did your family start speaking French? Oh, OK."
Basically the same way my Celtic ancestors came to speak English — a great benefit to the Irish over time. Also to Trevor Noah's ancestors. We'd have a much harder time making a living in Gaelic or Zulu.
Another irony is that whether in the U.S. or France, ethnic ambiguities are much easier to negotiate if you're white. Maybe it's an illusion to imagine that even brilliant athletes like France's World Cup champions can transcend history through sport, but it's a brilliant illusion all the same.