Indiana GOP Boots NRA's North From Rally Near School Shooting Site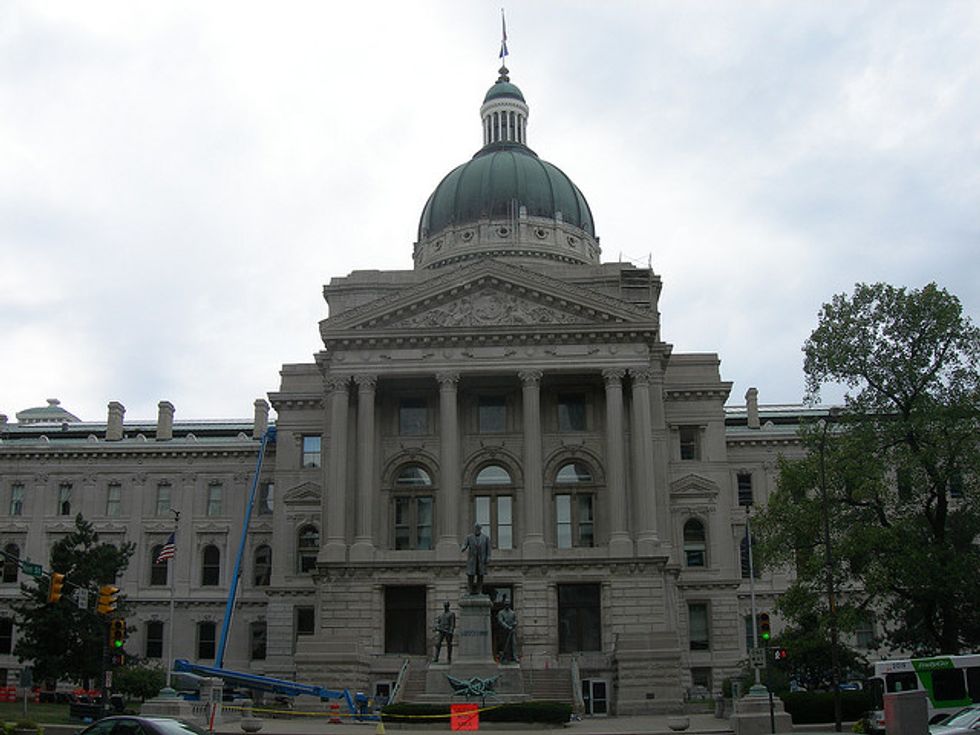 Reprinted with permission from Shareblue.
Republicans in Indiana apparently just realized it hurts them to be so closely aligned with the NRA's brand of zealotry on guns.
The Indiana Republican Party had originally included current NRA president Oliver North as part of a rally in Noblesville, Indiana. But now the convicted Iran-Contra criminal turned conservative leader has been cast out.
In May, a teacher and student were shot by a gun-wielding teenager at Noblesville West Middle School.
The decision to include North in a Republican event was slammed by parents from the group Noblesville Stands Together, which was formed after the shooting.
Nathan Lambert, whose child attended the school involved in the shooting, told the Indiana Star the decision to host North was "insensitive and hurtful."
He added, "I'm a Republican and I'd like to know why my State Party thought this was a good idea."
Another parent, Hyde Heckman, told the paper the NRA has "contributed to a toxic, polarizing dialogue on gun reform that has not produced results that are needed to keep our kids safe."
Faced with this criticism, Republicans pulled the plug.
Indiana Republican Party Chairman Kyle Hupfer told the Hill, "Oliver North will not be visiting Noblesville today, as it simply would have been the wrong place and wrong time."
The NRA has found itself on the wrong side of America as it fully embraced gun extremism in the wake of the heartbreaking fallout from mass shootings.
Most notably, the NRA opposed efforts at reform after the mass murder at Stoneman Douglas High School in Parkland, Florida.
The organization attacked the teenage survivors of the shooting for their gun safety activism, while declaring that NRA members were the true victims of the heinous crime.
That extremism has continued to backfire as Democratic candidates and progressive activists have begun pushing back harder on the NRA.
While the organization has a strong ally in Trump, whom they spent millions on to elect (some of itfrom Russia), the proposals they oppose have strong support.
The NRA's presence is a liability for Republicans, and the party's decision to try to distance itself from their closest allies shows it.
Published with permission of The American Independent.